McEachin endorses McClellan to replace him in state Senate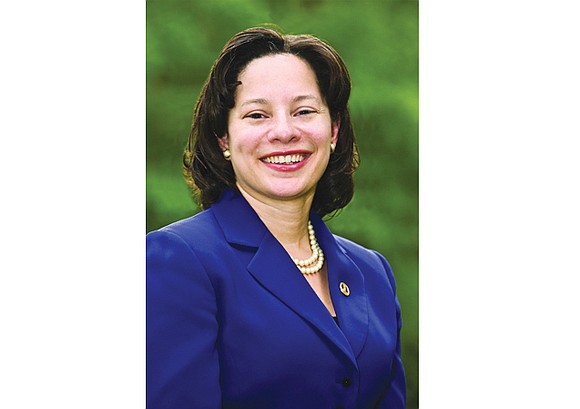 Richmond Delegate Jennifer L. McClellan appears to be on a glide path to the state Senate to succeed A. Donald McEachin, who is headed to Washington to represent the 4th Congressional District in the U.S. House of Representatives.
Delegate McClellan, a five-term member of the House of Delegates, is considered the odds-on favorite to win the 9th District Senate seat in the special election now set for Tuesday, Jan. 10, one day before the opening of the 2017 General Assembly session.
That was emphasized Wednesday when Sen. McEachin endorsed her, calling her "an outstanding public servant who will bring strong leadership and a proven record of success to the state Senate."
Her path also was eased after new Delegate Lamont Bagby, her main potential opponent, decided not to challenge her for the Democratic nomination.

Delegate Bagby won a special election in 2015 to replace Joseph D. "Joe" Morrissey in the 74th House District. He stated in a recent Facebook post that he decided not to challenge Delegate McClellan for the party's nod and instead would seek re-election to his current seat in 2017.
The 9th Senate District ranks as heavily Democratic, and winning the party's nomination is considered tantamount to election.
Two others might run against Delegate McClellan, Republican Mike Walton and independent Michael Dickinson, but both are regarded as distant long shots.
On Tuesday, Gov. Terry McAuliffe set the Jan. 10 special election for Sen. McEachin's seat.
The governor also set special elections on the same day to fill General Assembly seats that two others are vacating on their way to Congress, outgoing state Sen. Tom Garrett of Buckingham County, who won the 5th District congressional seat, and outgoing Delegate Scott Taylor of Virginia Beach, who won the 2nd District congressional seat.
The expected victory of Delegate McClellan would open her seat in the 71st House District.
While rumors are flying, no one has publicly announced plans to run for her seat.