No charges for officer who killed Charlotte man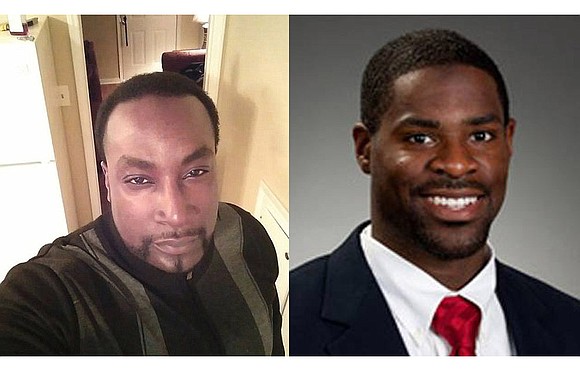 Associated Press
CHARLOTTE, N.C.
A prosecutor on Wednesday cleared a Charlotte police officer in the killing of a black man whose death touched off civil unrest, and he presented detailed evidence to rebut assertions that the slain man was unarmed.
Officer Brentley Vinson was justified in opening fire on Keith Lamont Scott and won't face charges, Charlotte-Mecklenburg District Attorney Andrew Murray said.
In a 40-minute news presentation to reporters, Mr. Murray produced evidence that Keith Lamont Scott was armed with a handgun and the officer who killed him feared Mr. Scott would shoot.
The announcement "profoundly disappointed" Mr. Scott's family, but they haven't decided whether to file a civil lawsuit, their lawyer said.
Mr. Scott, 43, was killed Sept. 20 in the parking lot of an apartment complex.
Much of Mr. Murray's presentation centered on the gun and debunking witnesses who said Mr. Scott wasn't armed.
Mr. Murray displayed a store's surveillance video taken shortly before the incident, showing the outline of what appeared to be a holstered gun on Mr. Scott's ankle. He said Mr. Scott's DNA was found on a Colt .380-caliber semiautomatic handgun recovered at the scene.
Mr. Murray also released his report online and asked the public to review his findings.
"The community should read the report. Digest the report. Please do not act viscerally on news snippets," Mr. Murray said.
Immediately after the shooting, a video of Mr. Scott's final moments recorded by his wife, Rakeyia, was posted on social media. In it, she shouted to police that her husband "doesn't have a gun." She pleaded with officers not to shoot before a burst of gunfire could be heard.
Officers said Mr. Scott exited the SUV with a gun, ignored at least 10 orders to drop the weapon and appeared to be in a trance, Mr. Murray said.
Mrs. Scott adamantly told reporters and investigators her husband had no gun. But in August, the couple argued in text messages about the weapon, with Mrs. Scott reminding her husband he could get 25 years in prison because he was a felon who wasn't supposed to have one.