'Clara's Christmas Gift'
12/16/2016, 8:49 p.m.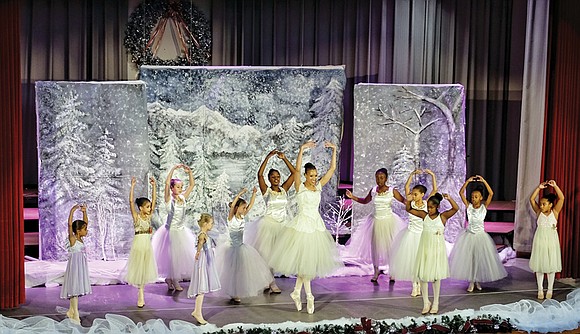 By Holly Rodriguez
Nearly 500 people attended The Dance Candle Academy of Performing and Sacred Arts performance, "Clara's Christmas Gift," last Saturday at Virginia Union University.
The production is based on "The Nutcracker," but with a Christian focus.
The 25-member cast, ranging in age from 3 to 44, gave two performances Saturday.
"Ours is a Christian dance studio," said Karen Watkins Rios, the academy's founder and a professional ballet dancer. "In our version of the story, Clara discovers the true meaning of Christmas — the birth of Jesus Christ."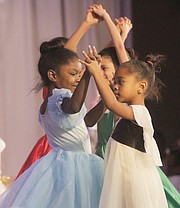 Ms. Rios' studio, located in North Side, serves about 50 students. She incorporates Bible studies into her students' study of classical and contemporary ballet, jazz, tap and flamenco. She also teaches Hatha and flow yoga classes.
A dancer since the age of 3, Ms. Rios has performed with The Richmond Ballet, The Dance Theater of Harlem and Christian Performing Arts Fellowship. Her work in ballet has enabled her to travel to Israel, France, Italy and Guatemala.

A group of the studio's 10-year-old dancers have been invited to perform at a church in Northern Virginia and at the Washington National Cathedral.