Capital City Kwanzaa Festival set for Dec. 30 at Altria
12/23/2016, 6:13 p.m.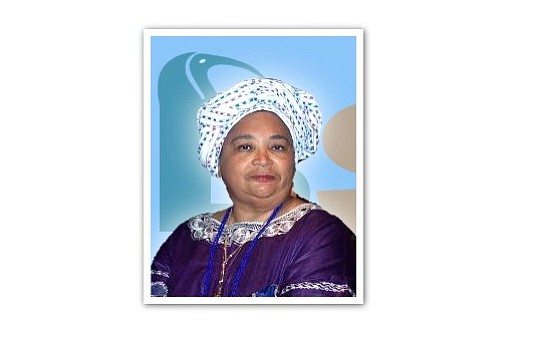 This year marks the 50th anniversary of Kwanzaa, the seven-day holiday created by Pan-African scholar Dr. Maulana Karenga.
In Richmond, the Elegba Folklore Society is observing the holiday and commemorating the milestone with the annual Capital City Kwanzaa Festival on Friday, Dec. 30, at the Altria Theater, 6 N. Laurel St.
From 5 to 11 p.m., the festival will feature music, dance, a keynote speaker, panels, workshops, vendors and activities for children.
This year's theme: "Celebrating Our Magnificence."
"When our cultural memory and our spiritual truth can affirm and uphold the realities of our identity then and now in the 50th anniversary of this holiday observance, we are, in theme, celebrating our magnificence," said organizers.
The pouring of ancestral libation and Kwanzaa candle lighting ceremony will take place at 6 p.m., followed by performances by spoken word artist Breeze The Poet and a processional by dancers, drummers, singers, speakers and panelists led by the Elegba Folklore Society.
At 7:30 p.m., Watoto Kwanzaa begins, which are heritage crafts for children led by artist S. Ross Browne. At the same time, Nia Sessions, or workshops on various topics, will begin and continue until 10 p.m.
Among the workshops and leaders are Reiki master Richard C. Yates and workers of the Joyce M. Branch Healing Place; "Stand for Justice," led by Lynetta Thompson, former president of the Richmond Branch NAACP; "Do For Self in the 21st Century," led by Azibo Turner; and "Healing Racial Trauma," led by Ram Bhagat.
Keynote speaker Dr. Patricia A. Newton, also known as Nana Dr. Akosua Akyaa, will speak at 8 p.m. on the festival's theme. Dr. Newton is the CEO and medical director of Black Psychiatrists of America, a Washington-based association established in 1969 to "address issues affecting the mental health of African people worldwide."
Dr. Newton is a practicing physician who specializes in psychiatry and behavioral medicine.
Performances by Kenya Safari Acrobats at 9 p.m. and reggae artist Wildfire at 10 p.m. will close the festival.
An "African Market" offering food, clothing, natural body care and home décor will be open from 5 to 11 p.m.
Janine Y. Bell, founder and artistic director of the Elegba Folklore Society, has produced Kwanzaa programs in Richmond annually since 1986. The Capital City Kwanzaa Festival was first presented in 1990.
Tickets are $6 in advance or $7 at the door. Students ages 12 to 18 and seniors age 65 and older are $5 in advance or $6 at the door. Children under age 12 are free.
Group rates also are available in advance only.
Tickets may be purchased at the Elegba Folklore Society Cultural Center, 101 E. Broad St. in Downtown or online at http://efsinc.org.
Information: Elegba Folklore Society, (804) 644-3900.