Mayor-elect Stoney to take oath of office Dec. 31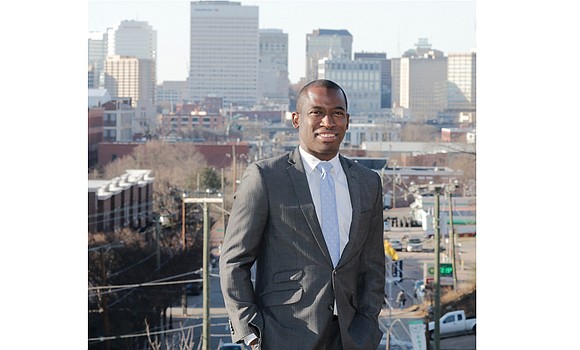 Richmond's Mayor-elect Levar Stoney is to take the oath of office at City Hall on New Year's Eve, according to his staff, with a public inauguration expected two weeks later.
Mr. Stoney is scheduled to take the oath at noon Saturday, Dec. 31, in the City Council chambers, according to his press secretary, Jim Nolan.
The initial ceremony, which is limited to family and close associates, will take place a day before Mr. Stoney officially takes over Richmond's top elected office from Mayor Dwight C. Jones, who has led the city for eight years.
Mr. Nolan stated that the public installation and celebration of the new mayor is being planned for Friday, Jan. 13, and Saturday, Jan. 14. Details on the events have not been released.