Harold S. Lilly Sr., 71, longtime Richmond organist and choir director
2/19/2016, 7:44 p.m.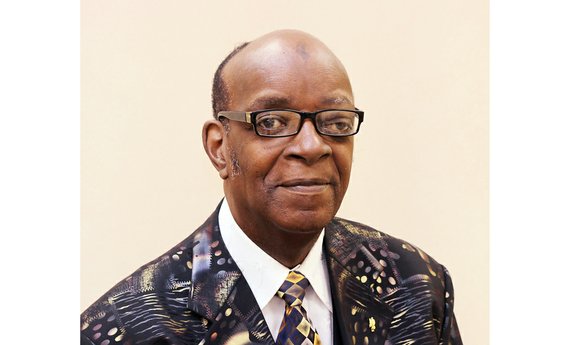 "He was a giant among giants in music," said gospel keyboardist and choir director Larry Bland.
"There will never be another like him," said gospel music director Johnny J. Branch.
The men were paying tribute to the immeasurable talents of Richmond music maestro Harold S. Lilly Sr.
The music and church community is mourning the loss of Mr. Lilly, a gentle man who, for more than 50 years, masterfully wowed audiences at dozens of churches and venues with his organ playing and choir directing known as "The Lilly Touch."
Mr. Lilly died Friday, Feb.12, 2016, in Richmond. He was 71.
Family, friends and community members will celebrate his life at his funeral 11 a.m. Friday, Feb. 19, at Fifth Baptist Church, 1415 W. Cary St., in the West End.
Even in the final months of his life, Mr. Lilly remained true to his unswerving commitment to serve God, the church and the community by performing whenever possible. He earned the respect of his peers and diverse audiences with his ability to flawlessly execute the most difficult of sacred, secular, traditional and contemporary gospel music on the pipe and Hammond organs.
"It is the best instrument that has allowed me to manifest my gift," Mr. Lilly said in September 2014 when he was featured as a Free Press "Personality."
He also was proficient in performing an array of other musical genres.
Family and friends responded to the news of his death by affectionately salut- ing the man known to many as "Professor Lilly."
"The heavenly choir just added an incredible talent and true public servant to its ensemble," said Mr. Lilly's daughter, Allison Lilly of Richmond.
She recalled her father as "charming, debonair, very friendly and very disciplined."
"He wore suits every day," she said. "He wanted to always look his best."
She said her father loved to perform for audiences ranging from church and civic groups to schools and festivals.
She marveled that he memorized the Christian Praise Hymnal and the Baptist Hymnal and would tell audience members, "Please turn to page such and such," without glancing at the hymnal.
His talent also helped to pave the way for other African-American performers locally.
Mr. Bland, who has led the Volunteer Choir for more than four decades, saluted "the incomparable legacy" of Mr. Lilly.
"He was one of Richmond's greats that influenced and impacted my life and music ministry," Mr. Bland said. "I am thankful that in the last few years of his life, we were closely in touch, working together on a couple of projects, during which I was able to let him know just how much he has meant to me. He inspired me to be me. He was my hero and my friend.
I will never forget him."
Mr. Branch said he was friends with Mr. Lilly for more than 60 years. Mr. Branch is vice chair of The Old Landmark Gospel Association that honored Mr. Lilly in 2014 for decades of dedicated service to the Richmond area. "Having served