2 Richmond gospel icons to perform at Petersburg's Gillfield Baptist Church for Father's Day service
6/12/2015, 1:04 a.m. | Updated on 6/12/2015, 11:56 a.m.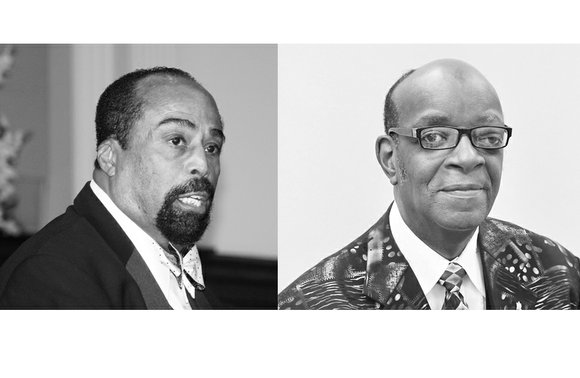 Two longtime Richmond gospel artists are scheduled to perform at the Father's Day service 11 a.m. Sunday, June 21, at historic Gillfield Baptist Church in Petersburg.
Harold S. Lilly Sr. and Larry Bland are to accompany the church's gospel choir. The 400-member church at 209 Perry St. was founded in 1797.
Dr. Lilly has stirred Richmond audiences with his organ playing for more than six decades.
His ability to flawlessly execute the most difficult of sacred, secular, traditional and contemporary gospel music on the pipe and Hammond organs captivates listeners. He calls it "The Lilly Touch."
Mr. Bland has enthusiastically entertained area audiences for more than four decades as the piano-playing director of the Volunteer Choir. He still directs the Volunteer Choir, and added to his activities last spring when he formed Promise, a quartet, with Russell Bennett, George Epps, Curtis Turner and Bernard Christmas.
Gillfield is the second-oldest, African-American Baptist congregation in Petersburg and one of the oldest in the nation.
The church originated in Prince George County in 1788 as the Davenport Church. In 1797, it was recognized as a separate institution, with enslaved people among its membership. In 1818, it built its first church at its current site on Perry Street.
For more information on the musical event: (804) 732-3565 or www.gillfieldbaptistchurchpetersburg.org.