Video ban raises concern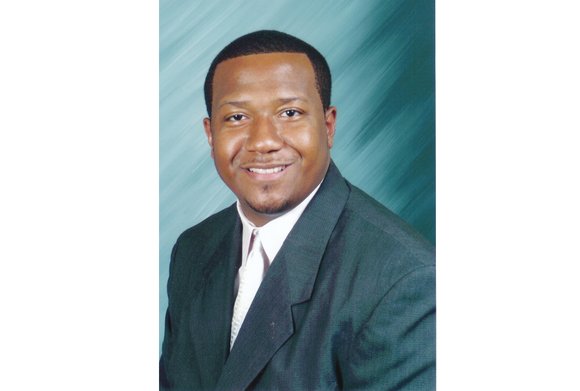 The African-American members of the Henrico County Board of Supervisors voiced frustration this week after Henrico school leaders apologized for showing a 4-minute video to students Feb. 4 at Glen Allen High School that portrayed the oppression and systematic racism in the United States that African-Americans have endured for centuries.
"The video was a discussion starter," the Rev. Tyrone Nelson, the newly elected chairman of the five-member Board of Supervisors, told the Free Press on Tuesday. "Though some of the content was overgeneralized, it was done to evoke conversation."
He said he was disappointed that Henrico County School Superintendent Patrick Kinlaw and School Board Chairwoman Michelle F. "Micky" Ogburn issued the apology a week after some parents at the predominately white school of about 1,600 students complained that the video made their children feel uncomfortable. Ms. Ogburn promised it would not be shown again at any Henrico public schools.
"It was an opportunity for our kids to have conversations about systematic injustices and hopefully the conversations could help heal our community," said Rev. Nelson, who represents the Varina District.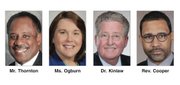 "I just feel like we cheated our kids from an opportunity to have a dialogue.
Frank J. Thornton, who represents the Fairfield District on the Board of Supervisors, agreed.
"I think that these types of videos do have a purpose," he said. "Maybe the people who were offended by this should take more of an introspective look at themselves and wonder why it makes them uncomfortable to face these issues."
Rev. Nelson and Mr. Thornton represent Henrico districts that are predominately African- American.
The community will get the opportunity to further discuss the video, "Structural Discrimination: The Unequal Opportunity Race," during a webinar, or online web discussion, from 12:30 to 2 p.m. Friday, Feb. 19, under the hashtag
"#Fight ForOurHistory" : Standing Against Censorship in Henrico County. The African-American Policy Forum, the nonprofit that produced the video in 2010, is organizing the online discussion. People can register to participate at www.aapf.org/ events/multicultural-education- webinar, organizers said.
The video was shown at Glen Allen during two 30-minute student assemblies led by Dr. Kazi Perry, associate professor of political science at Virginia Commonwealth University and president of the National Association for Ethnic Studies. The presentation focused on issues of racism, inequality and honoring diversity, with the ani- mated video addressing white privilege and affirmative action. The assemblies also included student volunteers discussing their multi-ethnic backgrounds and thoughts on racism.
Rev. Nelson said he has received more than a dozen complaints from Henrico residents via email since he first publicly complained about the county's apology. Most of the complaints, he said, "say we should be moving forward and not raising issues from the past. People said they were disappointed, that I should just kind of let this go, ... that race is not really a prevalent issue."
In light of the school system's ban on future showings of the video, he said people in the community, "including groups, churches, fraternities and sororities" should "take the opportunity to continue this important community dialogue."