Former Free Press writer, Don E. Dale, dies at 73
1/8/2016, 6:25 a.m.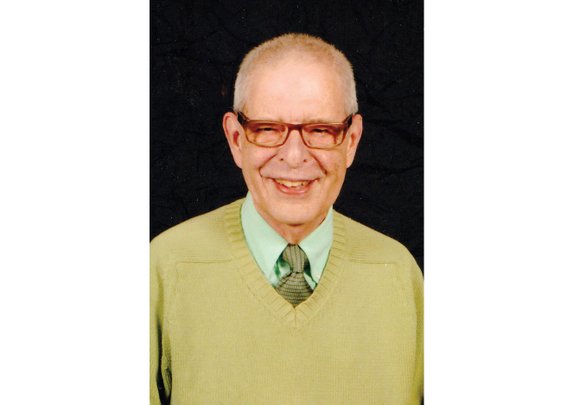 Donald Edward Dale was known for his ready smile, quick wit and sharp intellect.
He had a multitude of talents, working as a public relations specialist with the Virginia Museum of Fine Arts for more than 25 years. After retiring in 2004, he wrote part time for the Richmond Free Press from 2005 through 2007. He also wrote for Style Weekly.
From 1969 to 1978, he was a reporter and later news director at WTVR, Channel 6. He was fired shortly before Christmas 1978 after he aired what turned out to be a false report that Sen. Harry F. Byrd Jr. had died in a car crash. Mr. Dale apologized soon after the report was aired. An investigation did not reveal the source of the incorrect information.
Mr. Dale is being remembered following his death Monday, Dec. 28, 2015, in Richmond. He was 73.
A gathering to celebrate his life will be held from 3 to 6 p.m. Sunday, Jan. 17, in the Virginia Room at Brookdale Imperial Plaza, 1717 Bellevue Ave., on North Side.
Mr. Dale, a Richmond native and resident, served from 1966 to 1969 as an operating room medic with the Air Force 36th Tactical Hospital in Germany. He also was a reporter and news anchor for American Forces Television.
Mr. Dale was editor of the student newspaper at the University of Richmond. Later, he was a Top 40 DJ for WENZ in Highland Springs and several other radio stations before being hired at WTVR.
Mr. Dale, who loved to read and travel, also did interviews for WCVE-TV's "Richmond Memories" programs.
At the Free Press, Mr. Dale was known for his ability to quickly craft interesting, informative articles. One of his most important articles, written in 2006, exposed the Virginia Supreme Court's decades-long discriminatory policy of male-only gender use of "he" or "his" in the court's information and on its website.
The late Free Press Editor/Publisher Raymond H. Boone led a successful five-year campaign through news and editorial coverage that prompted the high court in 2011 under Chief Justice Cynthia D. Kinser to change the language to contain gender-neutral references.
Mr. Dale's survivors include a half-brother, Robert E. Dale of Richmond.