Source: City Hall knew Adediran was managing church project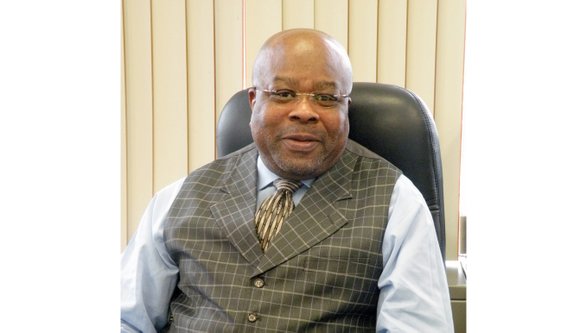 It was no secret at Richmond City Hall that city Public Works Director Emmanuel O. Adediran was doubling as project manager for a new $5.3 million sanctuary that First Baptist Church of South Richmond is building in Chesterfield County, the Free Press has learned.
According to a highly knowledgeable source, "everyone knew (Mr. Adediran) had been asked by the mayor to help with the church project."
Mr. Adediran is a volunteer associate pastor at the church and one of at least six high-ranking city employees who is a member of First Baptist, where Mayor Dwight C. Jones is senior pastor.
The source spoke on condition of anonymity because he is not authorized by the city to comment on the controversy concerning Mr. Adediran's work for the church working at City Hall.
Despite allegations that he improperly did work for the church on city time, Mr. Adediran actually had permission, the source insisted. While there apparently are no signed documents, Mr. Adediran followed protocol, the source said. In 2013, he verbally notified his superiors about his outside work on the church project and received permission to be involved with that development so long as it did not interfere with his city duties, according to the source.
At the time, Mr. Adediran's city personnel evaluations rated him as conscientious and capable, and he had been promoted from his initial job as an operations manager to deputy director for general services, the source said.

He would be promoted to interim Public Works director and then department director after James A. Jackson, the former director, resigned in May 2015.
Mr. Jackson did not respond to Free Press requests for comment.
Mr. Adediran was counseled to avoid possible conflicts, such as driving a city car to the church site, the source said, but otherwise received no criticism for spending some time on the church development during city business hours. Email records show he sometimes used his city computer to communicate with companies working on the church site, according to City Auditor Umesh Dalal.
Some of those companies were found to have received city contracts, although no evidence has developed that this was more than a coincidence. However, Mr. Dalal determined that the church identified the companies by the same vendor numbers the city assigned to identify them.
Despite his double duty, Mr. Adediran "made sure that he got his work done. He stayed late and came in on weekends" to get assignments finished on time, the source said.
Mr. Adediran has been keeping mum, but concerns about his work on the church project during city business hours have raised questions about whether Mayor Jones or those who belong to his church failed to keep a firewall between their church membership and their work for the city.
There are also questions about whether Mayor Jones used his position to help get members of his church hired for city jobs or protected them when problems arose.
The mayor has insisted he has kept his two roles strictly separate since taking office in January 2009 and that city employees who belong to First Baptist were hired on merit, not because of their connection with him or the church.