Painter, sculptor Thornton Dial dies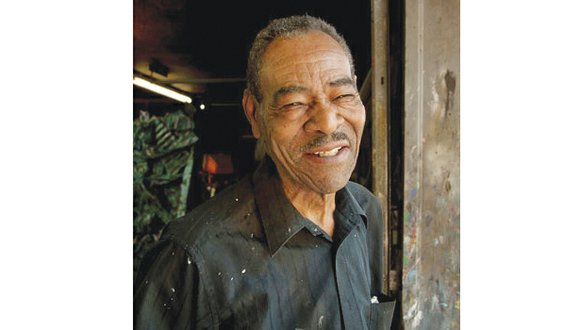 McCALLA, Ala.
Self-taught artist Thornton Dial, who transformed discarded junk into sculpture and painted in bright colors and bold lines, has died at his home in Alabama. He was 87.
Maria May, of the African-American art preservation group the Souls Grown Deep Foundation, said Mr. Dial's family passed along the information that the artist died Monday, Jan. 25, near Birmingham.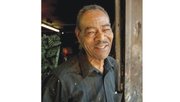 Born in 1928 to sharecroppers in rural west Alabama near the Mississippi line, Mr. Dial made things from materials he found for years. His work frequently dealt with history, politics and race relations.
After working for decades in a boxcar factory, Mr. Dial came to wide attention in the art world in 1987 when he met Atlanta collector Bill Arnett through another self-taught artist who lived in Birmingham, Lonnie Holley. Mr. Arnett said Mr. Dial began pulling works out of an old poultry house the first time he visited the artist.
"I knew I was witnessing something great coming out of that turkey coop," Mr. Arnett, who began the Souls Grown Deep Foundation, said in a statement. "I didn't know at the time that it wasn't simply the sculpture that was special. The man who had created it was a great man, and he would go on to become recognized as one of America's greatest artists. I can't think of any important artist who has started with less or accomplished more."
Mr. Dial's works are in collections including the Museum of Modern Art and the Whitney Museum of American Art in New York, the Smithsonian American Art Museum in Washington and the High Museum in Atlanta. His drawings and paintings are typically priced in the thousands of dollars in online art markets.
Virginia Union University has one of the largest collections of Mr. Dial's works in the nation, according to university spokesperson Pamela Cox.
Seventy-eight pieces of Mr. Dial's work are on permanent display in the Museum Galleries in the L. Douglas Wilder Library and Learning Resource Center on the VUU campus, 1500 N. Lombardy St.
Ms. Cox said the works were donated by Dr. and Mrs. James Sellman of Richmond.
The museum is open 9 a.m. to 4 p.m. Monday through Friday.