Louisiana man killed by police
Reuters | 7/8/2016, 5 p.m.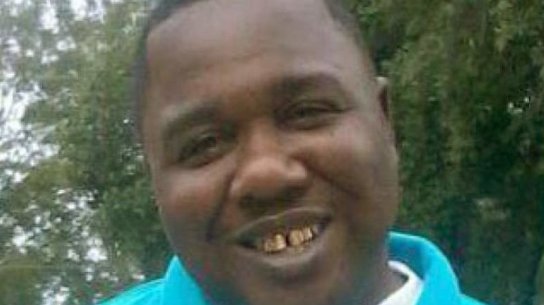 The U.S. Justice Department said on Wednesday it will investigate the killing of a black man pinned to the ground and shot in the chest by two white police of- ficers outside a convenience store in Baton Rouge, La.
Captured on at least two videos, graphic images of the shooting of Alton Sterling, 37, early Tuesday stirred protests and so- cial media outcry over the latest case of alleged police brutality against an African- American in cities from Ferguson, Mo., to Baltimore and New York.
One of the two officers shot Mr. Sterling five times at close range, and the other removed something from Mr. Sterling's pants pocket as he was dying, according to images on a video recorded by Abdul- lah Muflahi, owner of the Triple S Food Mart where Mr. Sterling was killed in the
parking lot.
"I'm heartbroken. It's outrageous. It's
crazy," said Mr. Muflahi, who considered Mr. Sterling a friend and allowed him to sell CDs outside his store. He provided a copy of the video to Reuters and said police took a gun from Mr. Sterling's pocket.
Overnight, about 200 protesters gath- ered outside the store chanting "Hands up, don't shoot" and "Black lives matter." More protests were planned for Wednesday evening.
Local officials rushed to defuse tensions on Wednesday, saying there would be an independent investigation after media showed a separate graphic video of the shooting recorded by a bystander.
"I have very serious concerns. The video is disturbing, to say the least," Louisiana Gov. John Bel Edwards told reporters.
Baton Rouge Mayor-President Kip Holden and local police said they welcome
the probe launched by the Justice Depart- ment, the FBI and federal prosecutors.
The video recorded on the bystander's cell phone shows an officer confronting Mr. Sterling in the parking lot of the store and ordering him to get on the ground. The two officers then tackle Mr. Sterling to the pavement, with one pulling a gun from his holster and pointing it at his chest.
Mr. Muflahi's video shows the officers on top of Mr. Sterling. One of them yells, "He's got a gun." The video jerks away from the scene after the first two shots are fired. Three more shots are heard, then the camera shows one of the officers leaning over Mr. Sterling and taking something out of his pocket.
Police did not say how many shots were fired and declined to say whether a stun gun was used on Mr. Sterling. Mr. Muflahi said police tasered Mr. Sterling before he was tackled.