Gravely resigns NAACP post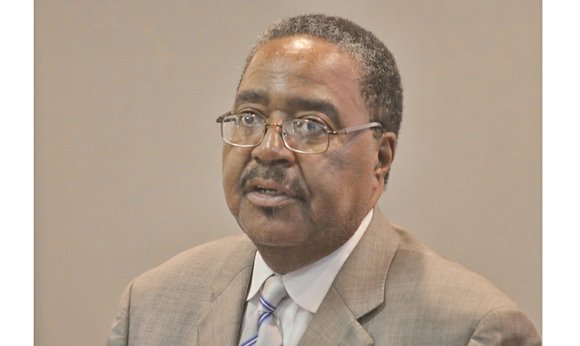 After three weeks of mulling the decision, Jack Gravely is stepping down as interim executive director of the Virginia State Conference of the NAACP.
He delivered his resignation Monday via email to state NAACP President Linda Thomas and other members of the executive board.
He told the board he would end his 15-month tenure Friday, July 15, giving him time to clean out his office. He said two staff members will remain in the state office after he departs.
"The lights will not be turned off," he said.
Reached Tuesday, Ms. Thomas said Mr. Gravely made the decision without any board pressure.
"The board has accepted his resignation with regret," she said.


She said his service "is appreciated," and added that she expects Mr. Gravely, an NAACP Life Member, would continue to be active in the organization and to speak out on the civil rights issues for which it advocates.
Ms. Thomas said Mr. Gravely's resignation arrived just before this week's start of the national NAACP convention in Cincinnati. She said that once she and others return after the convention ends July 20, a special meeting will be called to begin discussions on a replacement.
Mr. Gravely initially planned to resign in late June, as a source told the Free Press. However, he waited until this week to follow through.
Now best known as host of a weekday current events talk show on WREJ 990AM in Richmond, Mr. Gravely said he was leaving because of disagreements "with the current leadership team."
He said the state executive director traditionally has issued news releases and made statements to the media, which is what he did in a previous stint in the post.
However, he said Ms. Thomas now wants to be the "NAACP spokesperson at press conferences," reducing the role of the executive director.
Mr. Gravely said he also found the state NAACP's board was "too slow" to respond to various public controversies.
He said the final straw came this week when the state NAACP did not rush to address the uproar over police killings of African-American men in Louisiana and Minnesota and the ambush of Dallas police officers by a sniper.
A news conference the organization advertised for Tuesday never took place.
Mr. Gravely also said he was upset that the executive board declined to renew the contract of Rodney Thomas, who had been hired last year to lobby at the General Assembly on behalf of the state NAACP.
"He has been my right hand," Mr. Gravely said.
Finally, "I'm tired," he said. Leaving the NAACP will allow him to put more time and attention on his talk show, he said.

"I enjoyed my time here," he said, noting that despite the disagreements, he remains committed to and supportive of the NAACP's goals.