Richmonder debuts his film June 22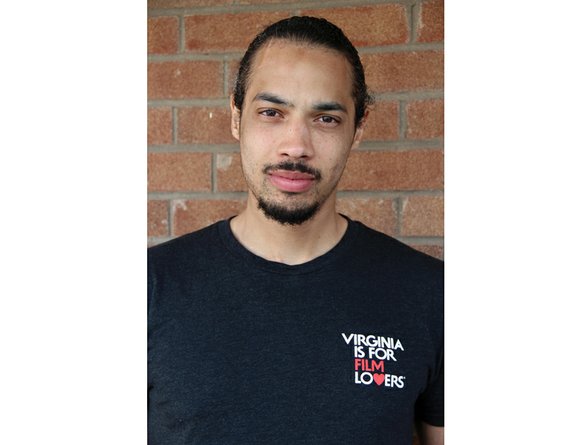 While growing up in Richmond, Jai Jamison knew that he wanted to be a film director.
Next week, the 30-year-old's award-winning feature film, "Tri," will premiere in Richmond.
The film, chronicling the efforts of two female triathletes, will be shown 7 p.m. Wednesday, June 22, at Bow Tie Cinemas, 1310 N. Boulevard.
"Everything happens in the time it's supposed to happen," said Mr. Jamison. "I am beyond excited."
Mr. Jamison is the son of retired Richmond District Court Judge Birdie Jamison and former Richmond City Manager Calvin Jamison.
Mr. Jamison, who is the film's director and co-writer, said it depicts the fictional story of a medical technician, played by actress Jensen Jacob, whom a cancer patient inspires to take part in a triathlon. It melds colorful characters with competitive sports of running, cycling and swimming over long distances.
"Tri" contains lessons that can be applied to anyone, he said, "whether they want to clean a garage or finish a book."
The upbeat movie, whose cast includes former TV actor Tim Reid, already is winning raves, including snagging the top prize, Film of the Year, at the Northern Virginia International Film and Music Festival in late April.
"Tri" also recently won the Indie Spirit Best Story Line Award from the Boston International Film Festival and was recognized by the Directors Guild of America.
Mr. Jamison said he was happy to work with Mr. Reid in the film, someone he credits for nurturing his interest in filmmaking during an internship at Tim and Daphne Reid's New Millennium Studios in 2004.
A 2003 graduate of the Maggie L. Walker Governor's School in Richmond, Mr. Jamison earned a bachelor's degree in English language and literature from Hampton University, and a master's degree in fine arts and film from American University. In 2010, he studied at FAMU International in Prague, Czech Republic.
"I have been fortunate to have a number of mentors and also a number of women mentors," Mr. Jamison said. "There are not a lot of African-American women directors, but there are a lot coming up."
The film's Richmond premiere will be highlighted with limousines and red-carpet arrivals at the theater, according to the schedule. An audience discussion with the cast and crew will follow the film's showing.
The independent film will be shown in a weeklong limited engagement from June 24 through June 30 at the Criterion Cinemas at Movieland, 1331 N. Boulevard.
Details: www.triforcure.com