Coach Lancaster starts new chapter
Fred Jeter | 6/24/2016, 10:10 a.m.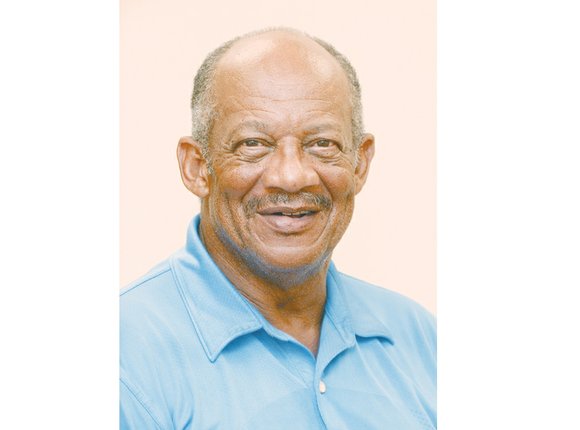 George Lancaster says he has retired.
Officially he has after 37 seasons and two Virginia championships at Highland Springs High School in Henrico County.
But the more the 71-year-old coaching legend talks, the more you learn another chapter may yet unfold.
Coach Lancaster is in the process of moving back to his hometown of Chase City in Mecklenburg County, where he just may pop up with a whistle around his neck at Bluestone High School.
"The girls (varsity coaching) job is available and I've talked to the principal about it," Coach Lancaster told the Free Press.
"I've got a vested interest. I have a granddaughter who plays softball at Bluestone, and many relatives and old friends living there."
He added: "And if I'm not the head coach, I'd be happy to be an assistant," he said, noting his interest in assisting Bluestone High's boys Coach Ben Sizemore.
"Actually, I coached Ben's older brother," Coach Lancaster said.   
Girls, too: Records show Coach Lancaster is leaving Highland Springs High with 704 boys' victories, the fourth highest in state public school annals.
The first 30 wins came in three seasons at Richmond's Huguenot High School before moving to Highland Springs High in 1979.
But there are more victories that don't show up, at least initially, on the ledger.
Along with the boys' wins, he picked up an additional 53 victories as the Springers' girls coach. He coached Highland Springs' girls basketball two years, 1979 and 1980, when girls' hoops were a fall sport.
Later, he coached Highland Springs' girls two seasons in the mid-1980s when schools played girl-boy doubleheaders.
Almost a Jaguar: Coach Lancaster's association with Highland Springs High almost never happened. He said he came within an eyelash of passing on the Springers' offer and accepting a coaching job at Armstrong-Kennedy.
This was prior to the 1979-80 season, and during the five-year era of high school complexes in Richmond.
The Armstrong-Kennedy Jaguars, Jefferson-Huguenot-Wythe Trojans and Marshall-Walker Cavaliers were the athletic teams for the complexes.
Secret Games: Much has been written about the interracial "Secret Game," behind locked doors, between Duke and North Carolina Central universities in 1944, when such games were taboo and even illegal.
Coach Lancaster recalls his own "secret games" — matching all-white Bluestone High School with all-black West End High School in Mecklenburg County in the early 1960s.
"We weren't allowed to play official games, so we got together in an old tobacco barn and played secret games of our own," he recalled.
"It was at the corner of Endly and Fourth streets. Someone put up baskets in there. I still remember what it looked like."
Coach Lancaster was a standout for West End High School.
Trojans guard: Coach Lancaster was a play-making guard for Virginia State University in the mid-1960s, even earning CIAA All-Tournament honors in 1966. His teammates included two 6-foot-10 players, Ernie Brock and Frank Stephens, who went on to play for the Harlem Globetrotters. Coach Lancaster is a member of the VSU Hall of Fame.