Coach Lancaster returns home for next chapter in legendary career
Fred Jeter | 9/24/2016, 2:29 p.m.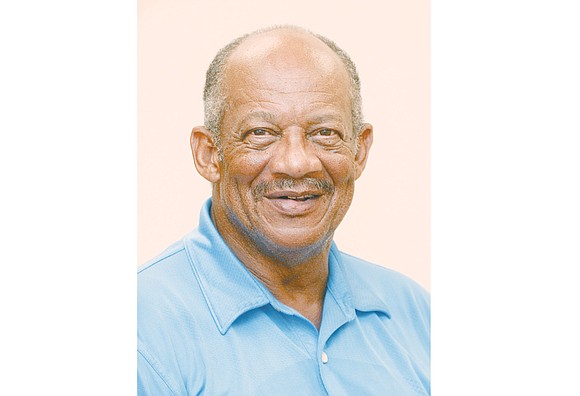 George Lancaster says there is one aspect of coaching he's looking forward to even more than the home court advantage.
It's the hometown advantage.
Coach Lancaster, 71, has been named coach of the Bluestone High School Barons' girls' basketball team in his hometown of Chase City in Mecklenburg County.
"Contrary to Thomas Wolfe's book, 'You Can't Go Home Again,' I have returned to my native home with an even greater crush on her," he told the Richmond Free Press.   
Coach Lancaster says Bluestone High is "just a stone's throw" from West End High School, where he shot hoops in the early 1960s.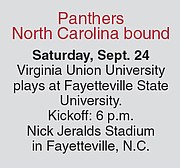 Bluestone High School has landed one of the most decorated coaches in state history.
In a career spanning nearly a half century, Coach Lancaster is a member of the halls of fame of the Virginia High School League, Virginia State University and the Virginia Interscholastic Association.
Coach Lancaster has the fourth most boys' team coaching wins — 704 victories — in Virginia High School League history during stints at Richmond's Huguenot High School from 1972 to 1978 and Highland Springs High School in Henrico County from 1979 to 2016.
His Highland Springs Springers won State Group AAA titles in 2003 and 2007.
After retiring from Highland Springs in March, Coach Lancaster left the door ajar for other opportunities. There was no rocking chair in his retirement game plan.
"I don't rock and I don't play much golf," he said with a laugh.
Chase City was always on his mind.
"Over the years, I've kept two houses — my grandfather's house in Chase City, and the house in Richmond near Maymont Park," he said. "Right now, I'm trying to sell the Richmond home."
Coach Lancaster is a member of the Mecklenburg Country Club and is planning a basketball fundraising tournament.
"We're all extremely excited" about the next chapter in his career, said Bluestone High Athletic Director Dan Powell. "Everyone around Chase City knows Coach Lancaster. I met him at a JV game about five years ago. I've even seen him at our baseball games."
Chase City, with a population of about 2,500, is located 101 miles southwest of Richmond. Its population is about 53 percent white and 45 percent African-American.
Bluestone High has produced two prominent pro athletes — Jerome Kersey, who played in the NBA from 1984 to 2001, and Michael Tucker, a major league baseball player from 1995 to 2006.
Carmille Barnette, whose number 43 jersey was retired at Longwood University in the early 1990s, is considered the town's all-time female basketball player.
With fewer than 500 students, Bluestone High competes in the 3A Quad Rivers Conference 34 with Amelia, Brunswick, Goochland, Greensville, Nottoway and Prince Edward.
"I think there is talent here. I'm just hoping to stir up some interest," Coach Lancaster said.
By contrast, 5A Highland Springs High has about 1,800 students.
Coach Lancaster said he can't wait to get started, while acknowledging his new job won't be easy.
Bluestone High's girls' team was 14-10 last season under Coach Avery Jackson, but seven of the top eight scorers were seniors. Coach Lancaster becomes Bluestone's fourth coach in the last five years.
"My strength is my ability to mentor," said Coach Lancaster. "I want the girls to set goals for achievement and let them know the sacrifices they will need to make to achieve them.
"One of the first things I hope to do is establish a youth league program through the Y on Saturday mornings."