VSU signs area high schoolers for Trojans football
Fred Jeter | 3/1/2016, 8:12 a.m.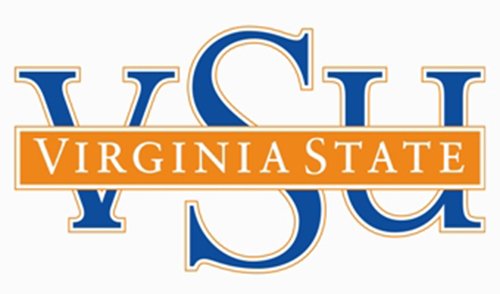 C.J. Bynum was an All-State foot- ball offensive lineman this past fall for Highland Springs High School in Henrico County.
Now he hopes to become an All-CIAA performer for Virginia State University.
Bynum's powerful blocking helped Highland Springs to the State Group 5A football championship. His postseason honors included All Conference 12, All- Region 5A South and 5A All-State.
The 6-foot-3, 255-pound Bynum is among 13 high school prospects who have signed scholarship offers to play
for the NCAA Division II VSU Trojans in Ettrick.
The signings were announced by VSU interim Coach Justin Harper, who stepped in following Byron Thweatt's resignation.
Coach Thweatt stepped down following one season — he had a 6-4 record — to become linebackers coach at James Madi- son University.
Bynum, who spurred Highland Springs to a 14-1 record, is one of five local athletes signing with VSU.
Other area recruits are Monacan High School defensive back Dionte Bruce;
David Hensley, an offensive lineman from Manchester High School; and two Henrico High School athletes, defensive back Andre Taylor and lineman Devonte Demery.
Other signings announced by Coach Harper are lineman Hunter Mac from Virginia Beach, Corey Vickers from Chesapeake, lineman Cullen Marshall from Suffolk, tight end Maurice Davis from Chesapeake, linebacker Jaylen Cuffee from Norfolk, lineman Raequan Carter from Culpeper, running back George Cheatham from Spotsylvania and receiver Guy Keith from Stafford.