Plunky and Oneness wins 2 IMA awards
3/4/2016, 7:48 a.m.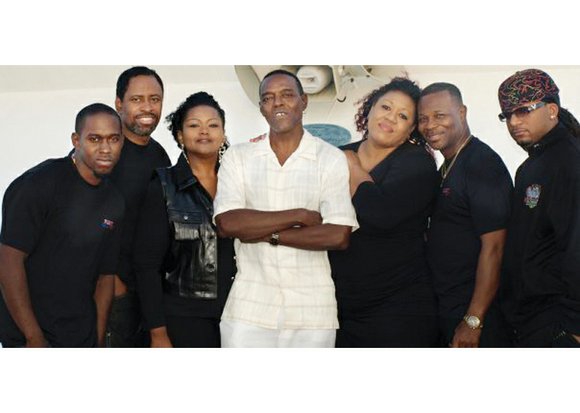 Plunky and Oneness, a Richmond-based jazz-funk fusion group, is among the winners in the 2016 Independent Music Awards.
Led by veteran saxophonist and singer J. Plunky Branch, the group won awards for two songs in the 14th annual competition, according to the IMAs, which released the winners' list Feb. 24.
Plunky and Oneness won in the Funk/Fusion/Jam category for "Never Too Late," the lead song from the group's most recent album, and in the Spoken Word category for "Space Jungle Love."
"This was the first time we have won," said Mr. Branch, whose group is marking its 42nd year of performing. Plunky and Oneness has released 25 albums under Mr. Branch's independent label, N.A.M.E. Brand Records.
Speaking from his home in the Randolph neighborhood that doubles as the group's headquarters, Mr. Branch said he is even prouder that Plunky and Oneness is the only group that won in two categories.
The group includes Mr. Branch's son, Jamiah "Fire" Branch, percussionist; brother, Philip "Muzi" Branch, bass player and vocalist; Charlayne "Chyp" Green and Kaila Valdez, vocalists; J. L. Harris, keyboard player; Jose Pomier, guitar player; and Derrick Simmons, drummer.
The IMAs honor innovative artists and releases.
"The goal of our awards is to help exceptional independent artists and releases find new supporters in the music industry and among music consumers," said Martin Folkman, executive director of the IMAs.
Essentially, he said, the IMAs are an alternative to the Grammy Awards and serve to call attention to artists who self-release or do so on independent labels.
More than 400 works were nominated, Mr. Folkman said, and the winners were selected by the votes of a panel of independent judges and of 500,000 people worldwide who voted online. The people's vote was weighted 80 percent. He said that's why the awards are called "Vox Pop," from the Latin phrase "vox populi" or "voice of the people."