'Virtual school' in Va.?
Advocates say it would boost educational choices; critics say it would strip students and money from public schools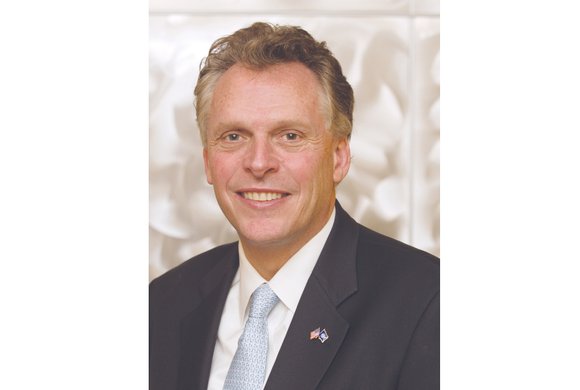 Thousands of public school students in Virginia could have the option of taking all of their classes on a home computer in what is known as a "virtual school" — instead of making the daily trek to a building with bells and defined class times.
Gov. Terry McAuliffe is mulling whether to sign House Bill 8, a largely Republican-backed piece of legislation that would allow Virginia to join Florida, Ohio and 28 other states in providing 12 years of public education in what enthusiasts describe as a "classroom without walls."
In the face of cautionary research suggesting students in virtual schools fall behind their peers in traditional schools, the General Assembly is pushing to make a statewide virtual K-12 school a reality. The House of Delegates approved the bill on a 58-40 vote and the Senate passed it 23-17 before sending it to the governor.
If the governor signs it, the legislation would create a separate state board that would be required to open a separate, tuition-free, K-12 virtual public school beginning in the 2018-19 school year.
While advocates see it as a move boosting educational choices for parents and their children, critics view the measure as possibly stripping state support and students from traditional public education.
Of the 1.2 million students who attend public schools across Virginia, only a small fraction could participate. The legislation essentially sets up a pilot project that would limit enrollment to 5,000 students at a total cost of around $25 million a year. All the virtual classes would have to meet Standards of Quality and Standards of Learning requirements.
To fund the virtual school, the legislation would shift state money that typically would go to the students' local school districts to private vendors the board would hire and pay to provide online classes.
Shifting state funds now going to public school to pay private vendors for a virtual school is a sore point for critics who fear such operators would put profits ahead of the welfare of students.
So far, Gov. McAuliffe, an advocate of school reform, has been mum about his intentions ahead of the April 10 deadline to sign or veto the bill. Based on the relatively close majorities by which the bill was approved by the General Assembly, the legislature unlikely will have the votes needed to override the governor's veto should he decided to kill the legislation.
Delegate Richard P. "Dickie" Bell, R-Staunton, the bill's author and the leading proponent, is optimistic. He told reporters following a March10 meeting with the governor that Gov. McAuliffe "supports virtual education."
However, the governor is facing calls for a veto from many of his Democratic allies at the State Capitol, including the 18-member Legislative Black Caucus, and from associations representing public school boards, superintendents and teachers.
Robley Jones, director of governmental relations for the Virginia Education Association, is among those urging the governor to kill the bill.

Along with siphoning off needed public school funds, Mr. Jones notes that the students who enroll could suffer. He points to the problems that have plagued virtual schools in other states, including "low graduation rates, poor academic performance and high dropout rates."