Personality: Dr. Susan T. Gooden
Spotlight on president of American Society for Public Administration
5/20/2016, 1:21 p.m.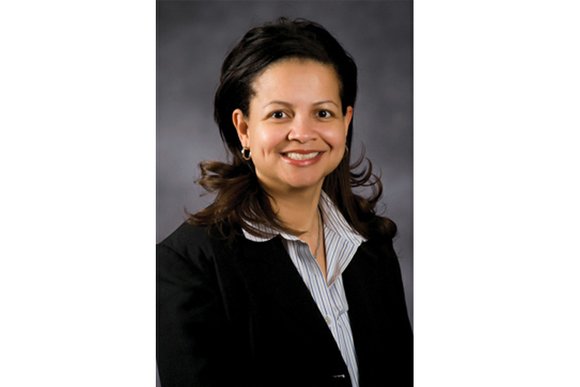 How your presidency will differ from the presidencies of your predecessors: This is a difficult question because I greatly admire and respect the presidencies of my predecessors. I am working hard to develop ASPA chapters in all 50 states and to develop more international chapters. I am very excited about increasing ASPA international chapters in places such as Mexico, India and Rwanda.
Strategy for implementation: Provide chapterbuilding tools and resources to individuals domestically and internationally — and then get out of their way so they can establish chapters that are responsive to local needs and goals.
ASPA's No. 1 goal today: To actively engage new and existing members in promoting pride in public service at the local, state, federal and international levels.
Number of chapters in Virginia: 3.
Number of chapters nationwide: 57.
Public administration is: The constant, vital executor of public services.
Why I entered public administration: Because it is an essential game-changer for promoting social equity.
What makes a good public administrator: Strong public service values, technical skills and empathy.
Why women need to be involved in public administration: Women and minorities need to be involved in public administration because the entire public needs to be visible and represented in the development and administration of public services.
Estimated percentage of women in the industry: 57 percent.
Why I became a teacher: To help train future public sector leaders about the importance of social equity and to promote a seat at the table for under-represented minorities in higher education.
Teaching philosophy: Talent and intelligence appear in many forms, and should be cultivated.
Young people need to consider this field because: There are complex public policy issues that require myriad minds to be effectively addressed.
Advice to aspiring students interested in public administration: Public administration touches every policy topic you can imagine — transportation, environment, health, education, agriculture, criminal justice, homeland security, youths, the elderly, the disabled. If you're looking for a rewarding challenge, this is the field!
What make me tick: Social equity — as Nelson Mandela stated, "It always seems impossible until it's done."
Outlook at start of day: Ready to roll with optimism! Let's do it!
End of day: Time to reflect and recharge for tomorrow.
I place top value on: Authenticity.
How I unwind: Pilates.
Hobby: Unique international travel experiences — crossing U.N. borders, visiting interesting places like Saudi Arabia, Cyprus and Rwanda.
Prized possession: My spirituality and my family.
Nobody knows: I can drive a tractor and feed cattle.
The best thing my parents ever taught me was: To always be an independent thinker.
Best late-night snack: Brownie Obsession from TGIFridays.
Person who influences me the most: My husband, Basil. We've known each other for 28 years. When he reaches out to me for a heart-to-heart talk, I listen and respect his advice.
Person who influenced me the most: My grandmother, Kate Tinsley. She taught me so many important, practical things about life. She passed earlier this year at age 93. She was very active and sharp all of her life. I was blessed to have her in my life for so long.
Book that influenced me the most: "Flowers for Algernon" by Daniel Keyes.
What I'm reading now: "Son of Virginia: A Life in America's Political Arena" by former Gov. L. Douglas Wilder.
If I've learned one thing in life, it is: There is a window of opportunity to accomplish anything.
Next goal: To contribute to the understanding of social equity in public administration and policy from a comparative, international perspective.