Richmond School Board will have nearly complete turnover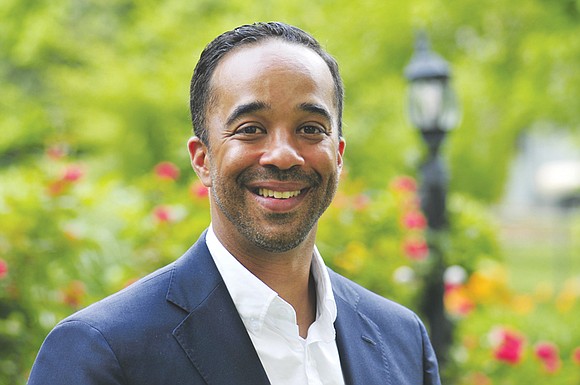 Jeff M. Bourne will be the only holdover when the Richmond School Board starts a new four-year term in January.
The board's current chairman and a deputy Virginia attorney general, Mr. Bourne, 40, received 63 percent of the vote in the 3rd District in North Side to easily defeat two challengers, Kevin A. Starlings and Jessee M. Perry and secure a second term.
However, Richmond voters swept out three other incumbents and filled five vacant seats, ensuring eight new individuals — four African-Americans and four white people — will join Mr. Bourne in overseeing Richmond Public Schools when the board convenes for the first time next year.
One of the most notable winners is Felicia D. Cosby, a workforce and communications consultant, who won 64 percent of the vote in the 6th District that fills part of North Side and South Side in handily beating the incumbent, educator Shonda M. Harris-Muhammed, who was seeking a second term.
The victory is sweeter for Ms. Cosby, 44, as she will become one of the nine bosses for the current superintendent, Dr. Dana T. Bedden, who released her two years ago as the spokesperson for Richmond Public Schools.
Another notable winner is Nadine D. Marsh-Carter, 52, who won the 7th District
seat that covers Church Hill, Fulton and part of Shockoe Bottom, to succeed the Rev. Donald L. Coleman, who did not run.
This is her first foray into politics, following her father, Henry L. Marsh III, Richmond's first black mayor and the longtime representative of the 7th District on City Council and in the state Senate.

The president and CEO of the Children's Home Society of Virginia, Ms. Marsh-Carter won 57 percent of the vote to defeat art gallery owner Kirsten Y. Gray. A third candidate, Rick Tatnall, dropped out before the election.
Here are the results in the other races:
1st District: Liz B. Doerr, 31, director of a venture capital firm, won 66 percent of the vote to oust incumbent J.E. Dawson Boyer, a Realtor who was appointed to the seat earlier this year and was seeking election to his first term.
2nd District: J. Scott Barlow, 28, contract manager for a technology firm, captured 59 percent of the vote to defeat rival Mariah L. White, an Army veteran, to succeed Kimberly B. "Kim" Gray, who won the district's City Council seat.
4th District: Jonathan M. Young, 39, an administrator in Virginia State University's business school, garnered 54 percent of the vote to defeat three rivals, M. Barrett Hardiman, Irvin L. Reaves Sr. and Sean M. Smith, to succeed Kristen N. Larson, who won the district's council seat.
5th District: Patrick M. Sapini, 46, a podiatrist, won 51 percent of the vote to narrowly defeat incumbent Mamie L. Taylor, one of the board's most outspoken members.
8th District: Dawn C. Page, 52, external program coordinator for the RichmondDjail, secured 57 percent of the vote to regain the seat she gave up four years ago to make a failed bid for the district's council seat. She defeated rivals Christopher J. Woody Sr. and Tia Simone Redd in the race to succeed Dr. Derik Jones, pastor of First Baptist Church of South Richmond and son of Richmond Mayor Dwight C. Jones.
9th District: Linda Baker Owen, 70, a retired school librarian, was unopposed in her bid to succeed Tichi Pinkney Eppes, who did not qualify for the ballot.