Richmond Sheriff's Office helps 65 families at Thanksgiving
11/24/2016, 10:52 a.m.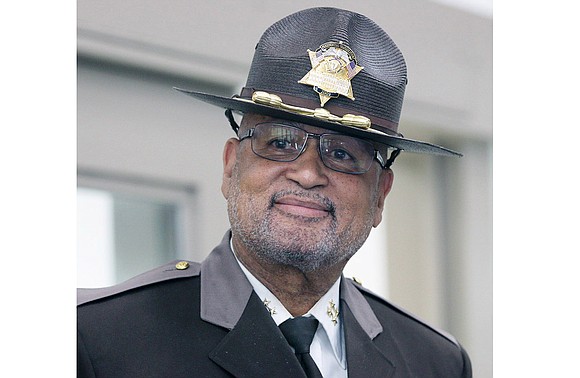 Sixty-five families of inmates at the Richmond City Justice Center will have a Thanksgiving feast, courtesy of the Richmond Sheriff's Office, it has been announced.
Continuing a long-standing tradition, Sheriff C.T. Woody Jr. and other representatives of his office delivered turkeys and other Thanksgiving items to the families on Tuesday, Nov. 22.
The Sheriff's Office again teamed with an area radio station to provide 25 of the Thanksgiving baskets. Staff and volunteers in the Sheriff's Office raised the money to provide 40 more baskets.