'The Birth of a Nation' opens nationwide Friday amid controversy
Reuters | 10/7/2016, 6:45 p.m.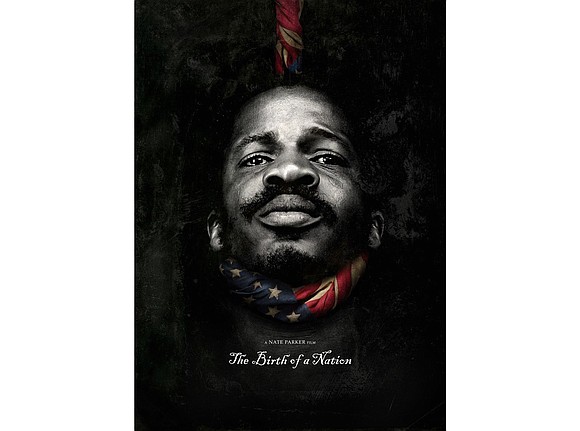 TORONTO
The film "The Birth of a Nation" premieres nationwide Friday, Oct. 7, amid a firestorm of controversy surrounding its director, co-producer, co-writer and star, actor Nate Parker.
The 180-minute, R-rated film first debuted in January at the Sundance Film Festival, where it was hailed as an antidote to the then-raging "Oscars So White" backlash.
Mr. Parker's film about the 1831 Virginia revolt by enslaved preacher Nat Turner in Southampton County immediately sparked widespread Oscar expectations and a bidding war among distributors. Fox Searchlight, an Academy Awards regular, landed purchase rights to the film for a Sundance festival record of $17.5 million, with the assurance of a nationwide release.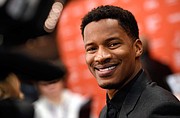 However in early August, a 17-year-old rape accusation against Mr. Parker hijacked attention from a film once tipped as an Oscar front-runner.
Mr. Parker, 36, noted to journalist Anderson Cooper in an interview broadcast last Sunday on CBS News' "60 Minutes," that he was acquitted of raping a fellow student at Penn State University in a 2001 trial, and he asked people to look beyond the incident and focus on his movie.
Mr. Parker's accuser committed suicide in 2012.
"The reality is I've addressed this thing," Mr. Parker told Reuters. "Four hundred people worked on this film, maybe more ... this Nat Turner journey I think is so important because of what it can do for America."
The film takes its name from the 1915 blockbuster hailed for both its cinematic innovation and its graphic depiction of black people as violent, sexually immoral and unintelligent. The 1915 "Birth of a Nation" was screened in the White House by President Woodrow Wilson and used as a Ku Klux Klan recruiting tool for several years after its release.
Mr. Parker's "The Birth of a Nation" tells the story of Mr. Turner, whose armed rebels killed more than 60 men, women and children before an armed white militia killed more than 200 black people. Mr. Turner was later executed in the town of Jerusalem. The film includes a rape scene in which Mr. Turner's wife is the victim.
"The Birth of a Nation" cast members, including Armie Hammer, Gabrielle Union and Aja Naomi King, who portrays Nat Turner's wife, Cherry, defended the film's message and historical importance in the wake of allegations against Mr. Parker.
"It has definitely been very disturbing for me to say the least, but all I can hold onto right now is the power in this film and the part that I was able to play in it," Ms. King said when asked about the headlines around Mr. Parker's rape case.
Ms. Union, known for her tile role in BET's "Being Mary Jane," penned an op-ed in the Los Angeles Times earlier this month, saying she could not take the Parker rape allegations lightly. Ms. Union was raped 24 years ago, and plays a woman in the film that was raped and wants to talk openly about sexual violence.
"With my op-ed, I wanted everyone to know and to be very clear that as difficult and as hard and as awkward as these conversations are going to be, this has to be a part of the movement moving forward," she told Reuters.