August Wilson's 'Fences' now on big screen
Reuters | 12/30/2016, 12:24 p.m.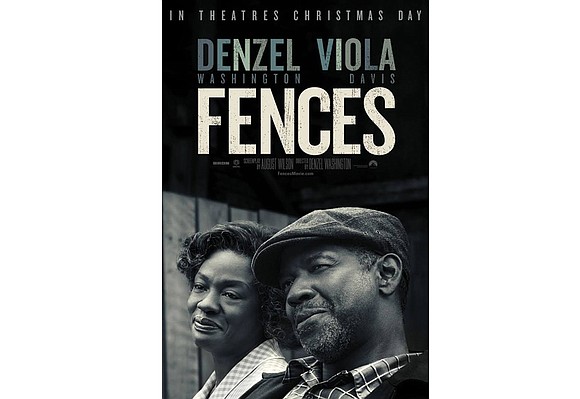 Reuters
Denzel Washington is excited.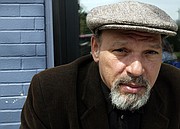 Not so much because he is an Oscar front-runner for his role in "Fences," but because bringing the award-winning stage play about blue collar African-Americans to the big screen has been a long-held dream.
"It's brilliant. It's like, why would they make 'Hamlet' a movie? Why would they make 'Death of a Salesman' a movie? Because it is some of the greatest writing in the 20th century," the actor told Reuters.
Pulitzer Prize-winning "Fences," which opened in movie theaters across the nation, including in Metro Richmond, on Sunday, Dec. 25, is the first play by the late, influential African-American playwright August Wilson to be turned into a film.
Mr. Washington and Viola Davis reprise their 2010 Tony-winning roles as egotistical garbage worker Troy Maxson and his long-suffering wife, Rose, in the intense family drama about lost hope, betrayal and racial prejudice in 1950s America.
"There's an excitement because we knew that this is permanent now. This is forever. So everybody's coming with their game," Mr. Washington said of adapting "Fences" to film, which he also directed and produced. Mr. Washington also is involved in filming all 10 of Mr. Wilson's stage plays for HBO.
With strong reviews, "Fences" has put Mr. Washington and Ms. Davis front and center of a Hollywood awards season looking to redeem itself after the #OscarsSoWhite furor of the past two years.
Mr. Washington, 61, is seen as a leading contender for his third Oscar, while Ms. Davis, 51, is regarded by awards pundits as a shoo-in in the supporting actress race.
"Every day was an acting Olympics," said Ms. Davis of the film shoot. "There was no scene where you just walked in and put down a pot."
Mr. Wilson, who died in 2005, set many of his plays in the pre-civil rights era, charting the experience of African-American working men and women and their struggle for dignity and love.
"He honored people that literally had been seen as invisible throughout history and he uplifts them as exactly who they are," Ms. Davis said.
Stephen McKinley Henderson, who plays Troy's best friend Jim Bono, said "Fences" is timeless.
"Great writers write about the capacity of being human. ... The politics is just the background of our lives. The really important things are the people who are closest to us, not the people who are in some seat of power a long way away. So (the play) is always going to speak to you, whatever period you are in," he said.