CIAA to move most championship games out of NC
10/7/2016, 7:59 p.m.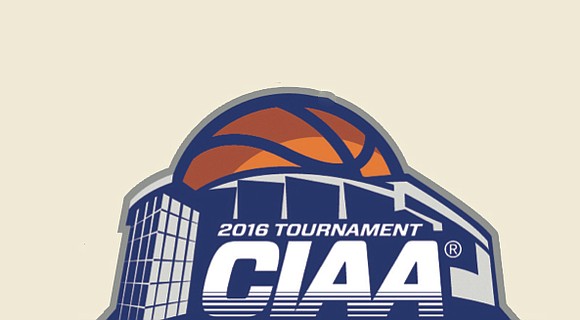 The CIAA basketball championships are staying in Charlotte, N.C., but the football title game is moving out of Durham, N.C.
Those are answers to the most asked questions following the conference's announcement last week to transfer eight of its 10 annual championship events out of North Carolina.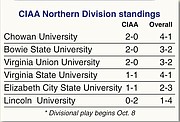 The CIAA's decision is in reaction to North Carolina's House Bill 2, which requires individuals to use the bathroom in government buildings, schools and universities corresponding to the gender listed on their birth certificate.
The measure, aimed at transgender people, was passed in a one-day special session of the North Carolina Legislature in late March and was signed by North Carolina Gov. Pat McCrory later that night.
HB2 was pushed in response to a non-discrimination ordinance approved in February by the Charlotte City Council that broadly defined how businesses should treat gay, lesbian and transgender customers.
The CIAA Board of Directors said moving the championship games is "the first step in demonstrating that the conference does not support laws which prevent communities from effectively protecting student-athletes and fans.
"The conference intends to increase its educational efforts to eliminate biases that exclude or marginalize any human being, regardless of one's race, ethnicity, sexual orientation, gender or physical disability," the statement continued.
"The board's decision allows the conference to fight against any measures which prevent the fulfillment of its mission to foster inclusive cultures for its student-athletes."
Already the NBA, NCAA and Atlantic Coast Conference have moved events out of North Carolina because of the discriminatory law.
CIAA officials cited time constraints and contractual obligations in stating that the women's and men's basketball tournaments, slated for Feb. 21 through 25, will remain in Charlotte at the Spectrum Center Uptown, formerly Time Warner Cable Arena.
The tournament is a huge revenue maker for the CIAA and Charlotte.
The Charlotte Regional Visitors Authority estimated last year's CIAA hoops tournament pumped some $55.1 million into city coffers.
CIAA basketball has been in Charlotte since 2006.
This season's championship football game, pitting the CIAA Northern Division champs against the Southern Division champions, is scheduled for Saturday, Nov. 12, at Durham County Memorial Stadium. While the location will change, it is unlikely the tournament date will change.
"As long as it's in Virginia, I'm fine," said VUU Athletic Director Joe Taylor. "It's a win-win for us wherever it is in state."
Richmond's City Stadium might be a possibility.  
Other facilities recommended are the National Field Hockey Training Center in Virginia Beach and Dick Price Stadium at Norfolk State University. NSU, which is part of the MEAC conference, plays at South Carolina State University on Nov. 12.
A CIAA athletic directors' meeting is scheduled later this week, with venues the main topic, Taylor said.
In addition to the football tournament, other CIAA championship events to be moved are men's and women's cross-country, men's and women's indoor and outdoor track and women's tennis.
The cross-country event is likely be hosted by Virginia Union University on Oct. 25 at Bryan Park or possibly Pole Green Park in Mechanicsville.
Eight of the CIAA's 12 member schools are located in North Carolina.
Virginia's CIAA representation is down to two — Virginia Union and Virginia State universities — since Norfolk State and Hampton universities moved to the MEAC in the late 1990s, and St. Paul's College closed in 2013.