Delta Air Lines snubs black women physicians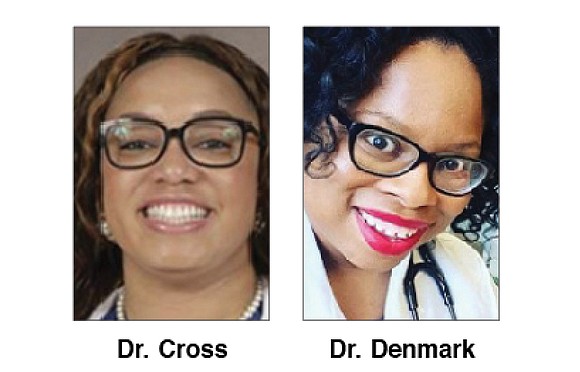 According to the Association of American Medical Colleges, African-Americans comprise only 4 percent of the physician workforce. But roughly two-thirds of black medical school applicants are black women, and black people are the only racial group with a larger percentage of female than male physicians.
African-American women earned 68 percent of all associate degrees awarded to black students between 2009 and 2010, 66 percent of the bachelor's degrees, 71 percent of the master's degrees and 65 percent of the doctorates.
Dr. Ford is one of 2,800 female physicians of color in the Facebook group Mocha Medicine. On the page, the women doctors discuss the challenges they face. Many of the posts are about the racism and sexism they frequently experience.
"I can say with almost complete certainty that there is not an African-American female doctor in this country who has not given a patient a full explanation of a process or procedure, only to have them say, 'OK, when is the doctor coming in?' " said Dr. Ford. "I am the doctor."
Dr. Ford said she originally saw Dr. Cross' post in Mocha Medicine. In it, Dr. Cross recounts jumping out of her seat to help a woman screaming for help when her husband became unresponsive on a Delta Flight 945 out of Detroit.
Attempts to reach Dr. Cross for an interview last week were unsuccessful.
Dr. Cross wrote that when she attempted to get the flight attendant's attention to help, she was told: "Oh no, sweetie, put your hand down. We are looking for actual physicians or nurses or some type of medical personnel. We don't have time to talk to you."
Dr. Cross said that moments later, upon learning that she was a doctor, the flight attended responded, "Oh, wow, you're an actual physician" before deferring to an older, white male doctor who came to the passenger's aid and was not questioned.
Dr. Cross said the flight attendant later offered an apology and extra Delta Sky Miles, which she rejected.
Delta said three medical professionals identified themselves on the flight, and the doctor who ultimately helped the passenger showed his medical credentials. The airline said flight attendants are trained to collect information from medical volunteers offering to assist with an onboard medical emergency.