Save sacred ground for the future
10/22/2016, 4:20 p.m.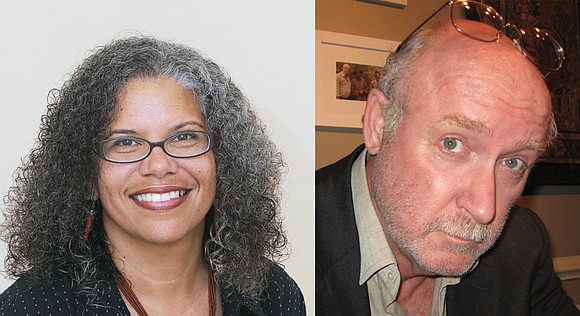 Richmond understands the importance of its history — most of it, anyway.
Patrick Henry's famous "Give me liberty or give me death" speech, the early debates over the proper relationship between religion and government, Richmond's brief role as capital of the Confederacy, even Abraham Lincoln's walk through the city after retreating Confederates set it ablaze — all are recognized as important parts of our complex collective story.

But the fact that for 30 years, pre-Emancipation Richmond was the epicenter of the massive U.S. domestic slave trade has, until very recently, been literally buried.
Many individuals and organizations have contributed to the developing understanding of this history, but it was a sustained grassroots campaign that forced Virginia Commonwealth University to remove its parking lot from the African Burial Ground. A second phase in that struggle helped block the ill-conceived plan of Richmond Mayor Dwight C. Jones and Venture Richmond to build a stadium in the heart of historic Shockoe Bottom.
The campaign's third phase has been to develop and popularize the proposal for a 9-acre Shockoe Bottom Memorial Park that would include the Lumpkin's Jail site, the African Burial Ground and two blocks east of the CSX railroad tracks that once included the Omohundro and Goodwin slave jails, numerous trader offices and supporting businesses. (See www.sacredgroundproject.net.)
But Mayor Jones has chosen to ignore this proposal and instead devote all available city and state money to just one of nearly 100 sites in Shockoe Bottom associated with the slave trade. That memorial would not include the African Burial Ground or protect the rest of this historic district from inappropriate commercial development. However, it does include a museum that would compete for both attention and limited financial resources with the newly reopened Black History Museum and Cultural Center of Virginia.
Some 300,000 to 350,000 Africans and people of African descent were sold from Virginia. With the majority likely passing through Shockoe Bottom, many African-Americans today could trace some ancestry to this small area of Richmond.
This is where the original capital that created this country was accumulated, where Africans from many nations became a new people, where the heroism of Gabriel, Nan, Madison Washington, Mary Bowser, Solomon Northup, Anthony Burns and so many others could inspire generations to come.
How can this epic story be told in a 1.7-acre memorial crammed between Interstate 95 and the railroad tracks?
In just three months, we will have a new mayor and City Council. All four leading mayoral candidates have endorsed the general concept of a 9-acre Shockoe Bottom Memorial Park, as have 13 City Council candidates.
We are calling on all those who have contributed to the growing awareness of the importance of this sacred ground to join together in moving the community-generated plan forward. At stake is the future of what is arguably the most important black history site in the entire country.
That future will be decided by those who choose to engage today. Future generations will not forgive us if we fail.
Ana Edwards is chair of the Sacred Ground Historical Reclamation Project of the Defenders for Freedom, Justice & Equality.
Phil Wilayto is editor of The Virginia Defender and co-founder with Ms. Edwards of Defenders for Freedom, Justice & Equality.