Woodland, Evergreen cemeteries for sale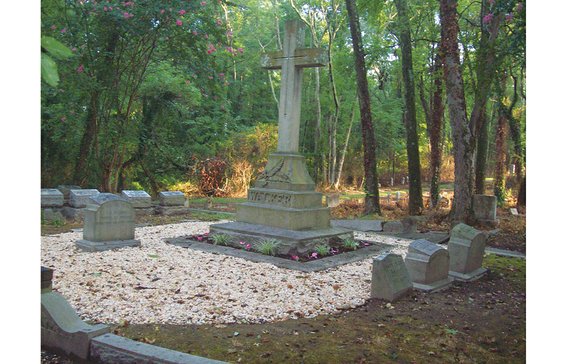 A Richmond foundation is pursuing the purchase of two historic, but privately held African-American cemeteries, the Free Press has learned.
Sources have told the Free Press that the Enrichmond Foundation is in talks to buy Woodland and Evergreen cemeteries that have for decades been owned and operated by corporate entities of Isaiah Entzminger.
Representatives of the Entzminger family and the foundation have declined comment, and it is still uncertain when an agreement will be reached because of complicated legal issues.

As one source put it, "When it gets done, everyone will know."
The talks began last winter and have gained momentum since late June, when the state-supported Virginia Outdoors Foundation set aside $400,000 to cover the legal costs to acquire, protect and restore Evergreen and three other adjacent and largely abandoned African-American cemeteries located off Nine Mile Road in Henrico County on the border with Richmond.
Enrichmond, which was created 25 years ago to enable residents, businesses and nonprofits to support city parks and recreation, was tapped by the VOF to seek title to the cemeteries.
VOF originally focused on securing Evergreen, the burial ground of many notable African-Americans, including Maggie L. Walker, the first African-American woman to establish and run a bank, and crusading African-American newspaper editor and businessman John Mitchell Jr.

In addition, VOF has hopes that Enrichmond can acquire three other cemeteries. They are private East End Cemetery, whose ownership dissolved long ago, and two cemeteries the city owns and once used for African-American burials as part of its Oakwood Cemetery operation. Oakwood is still an active cemetery, but the city long ago stopped maintaining the once segregated cemeteries.

Woodland Cemetery, which includes the grave of humanitarian and tennis great Arthur Ashe, was not part of VOF's plan, but the Entzminger family is amendable to a package deal, sources said, now that Mr. Entzminger, 75, has fallen ill and no longer is able to look after the cemeteries as he has done for decades.
The property at Woodland is valued at $1,000 on the city's real estate tax rolls, while Evergreen, which still has some available grave space, is valued at $129,000 by Henrico County.
At this point, Woodland, like Evergreen, looks abandoned, said retired Richmond educator Randy Ashe, a first cousin of Arthur Ashe, who was buried at Woodland following his death Feb. 6, 1993.
He said the family had paid Mr. Entzminger to tend Arthur Ashe's grave, but "he has not been there for months." Mr. Ashe said he is now tending the grave.
He said he found during a visit last week that the grass was tall enough to obscure the headstone.
"It was four feet high," said Mr. Ashe, a longtime teacher and athletic director at Armstrong High School.
Many of the tombstones and graves at Woodland are hidden by tall grass. The cemetery, whose gravesites are mostly filled, has not received the same attention as Evergreen and East End.
In recent years, squads of volunteers have worked in Evergreen and East End cemeteries to clear the vines, high grass and trees that have taken over. Of the 76 acres, about five or six have been cleared.