Campaign mounts to purchase Woodland Cemetery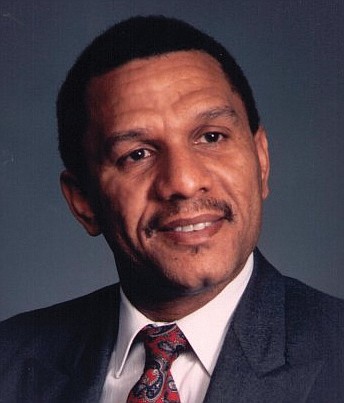 Neglected Woodland Cemetery — the final resting place of Richmond-born tennis great and humanitarian Arthur Ashe Jr. and thousands of other African-Americans — soon could have new ownership if money can be raised.
Marvin L. Harris, a real estate broker based in Chesterfield County, is leading a campaign to buy and restore the 104-year-old cemetery from the Entzminger family and to put it in the hands of the nonprofit Evergreen Restoration Foundation.
"We need a lot of help," said Mr. Harris, who has spent the past year trying to make a deal in an effort to protect the burial ground. "The family has agreed to sell for $50,000, but we have to raise it by June 30."
He said donations would pay for the purchase and a survey of the property.
Opened in 1916 by a group that included crusading editor and banker John Mitchell Jr., the cemetery is located in Henrico County just off Magnolia Road on the border with the city's North Side. The cemetery also holds the grave of the Rev. John Jasper, founder of Sixth Mount Zion Baptist Church in Jackson Ward.
Mr. Harris said he plans to take the first step on the road to purchase — presenting an initial $5,000 to the family using personal funds and donations. He is to do that on Thursday, May 28.
Following that, he will be working to attract churches, families and others with connections to the 30-acre site and others who back restoration of African-American cemeteries to support the effort. He said Richmond Delegate Delores L. McQuinn, who also is a minister, is helping spread the word.
"We need at least 1,800 people to donate $25 to make this happen," Mr. Harris said. He has set up a GoFundMe page to accept online donations for the Woodland Cemetery Restoration Fund at https://charity.gofundme.com/o/en/campaign/woodland-cemetery-restoration-fund.
Tax deductible donations to the Evergreen Restoration Foundation also are being accepted by mail, Evergreen Restoration Foundation, 10049 Midlothian Turnpike, Suite D, North Chesterfield, Va., 23235, and online at Evergreencemeteryfund.com, the Evergreen foundation's website.
Mr. Harris said donors who contribute $150 or more will have a brick engraved with their name or that of someone they choose. The bricks are to be placed in a plaza to be developed in front of the chapel on the property. The chapel most recently was used to house the office and equipment.
Woodland became part of the Entzminger holdings 47 years ago through a family corporation led by Isaiah Entzminger. The corporation also owned Evergreen Cemetery in the East End, but sold it three years ago to the Enrichmond Foundation.
Mr. Entzminger ran the cemeteries, but has given up the work because of his age and declining health.
For the past 18 months, Dr. John W.J. Slavin, a scientist, has spent weekends cutting grass, clearing vines and removing brush and trees at Woodland with help from others, including schoolteacher Kathleen Harrell, who is supporting Mr. Harris' purchase effort.
Mr. Harris previously was involved in restoring Evergreen Cemetery and created the Evergreen foundation to provide information and raise money for that work. However, he has shifted his and the foundation's attention to Woodland Cemetery since Enrichmond purchased Evergreen in 2017.