Richmond native, fashion designer returns for Fashion Design and Art Week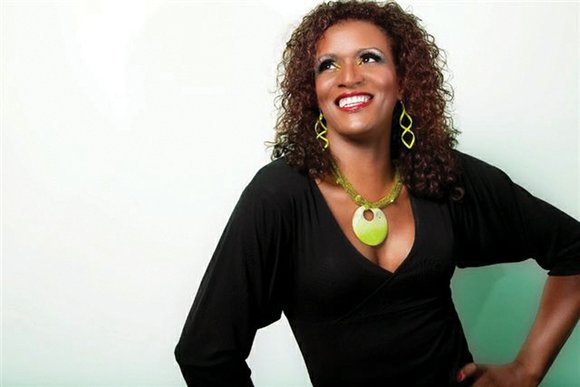 Raymona Thomas has created the career in fashion that she dreamed about growing up in Church Hill.
Now known as JustRaymona, she has explored every inch of the fashion world as a seamstress, a model, a clothing merchandiser, a designer for the likes of Mary J. Blige, Busta Rhymes and Lady Gaga and as a star on fashion reality shows such as Lifetime's "24 Hour Catwalk."
Based in New York, JustRaymona is the chief operating officer and designer for a plus size clothing line, En.v new york.
She also is a sought after specialist other designers use to turn their unique creations into patterns that clothing manufacturers can use to create apparel to fill the racks of boutiques and department stores.
Next week, JustRaymona returns to Richmond to headline the fall Fashion Design and Art Week, an event that seeks to make the Richmond-Petersburg area a fashion capital and brings buyers and consumers together with new and up-and-coming Virginia-born designers from near and far.
The show is the brainchild of Tammi James of Richmond, a former shoe designer who focuses on clothing through her brand, Beauty by Destineé.
JustRaymona will be the celebrity host for the centerpiece event, the "Couture Fashion Gala," to be held on the campus of Virginia State University Friday, Sept. 23.
JustRaymona also will speak about turning design into a successful business from 10 a.m. to noon Saturday, Sept. 24, at the Outreach Involvement Center, 1618 Hull St. in Richmond's South Side. She also will host a workshop called "Sipping Tea" from 1 to 3 p.m. at the center to discuss plus size clothing.
"I'm thrilled to be part of this. I enjoy talking about fashion and helping a new generation find success," said JustRaymona, whose mother, Altimase Sykes, and other family members still live in Richmond. While she makes her home in New York, JustRaymona maintains a home in Highland Springs.
She said she caught the fashion bug at age 11 when her mother taught her how to use her sister's sewing machine. She started making her own clothes, and by 14, created a bridal gown and five bridesmaids dresses for her first private client.
JustRaymona said she later honed her sewing and design skills after school and during the summer working on alternations at Shevel's clothing store and creating clothing for fashion shows she traveled with up and down the East Coast.
"Great fun," she said.
After graduating from Marshall-Walker High School, she went to Atlanta to study merchandising at the American Fashion College, now the American InterContinental University.
She finished her degree at the school's London campus, where she got into modeling for designer Emilio Pucci. Later, she continued modeling in New York and then worked as an executive at several clothing companies.
She also gained opportunities to design for celebrities from connections she made as a fashion executive.

"But it is my work as pattern maker and sample maker that pays the bills," JustRaymona said.
Designers bring her sketches that she turns into clothing or samples for fashion shows, she said. She was particularly busy this week during the 2016 New York Fashion Week extravaganza.
JustRaymona also is among the shrinking group of pattern makers who help translate runway fashions into off-the-rack clothing.
"Fashion has been my life," she said. "It's a business, but it is also my world."