Andrew 'Bo' Hobbs, longtime TJ coach, dies at 57
Fred Jeter | 9/24/2016, 2:01 p.m.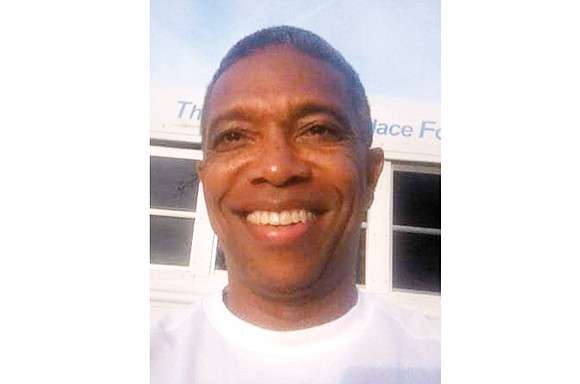 Andrew Nicholas "Bo" Hobbs Jr., former athlete and basketball coach at Richmond's Thomas Jefferson High School, died Monday, Sept. 19, 2016.
Virginia State Police Sgt. Stephan M. Vick said his death off a bridge at Interstates 895 and 95 in Chesterfield County is being investigated as a suicide.
Mr. Hobbs, 57, was a retired U.S. Postal Service employee. He served in the Marine Corps before going to work for the post office.
A member of the Thomas Jefferson Class of 1977, Mr. Hobbs was a football defensive back in high school.
He later returned to serve as coach of the girls' basketball team for 15 years. His final season was 2012-13.
Most recently, Mr. Hobbs was a teacher's assistant at Montrose Elementary School in Henrico County.
"Of all the kids I coached at TJ, none were nicer than Bo," recalled former Thomas Jefferson football Coach Lloyd Swelnis. "He was a classy kid."
Dave Robbins was another of Mr. Hobbs' football coaches at the school.
"Bo was always so pleasant, friendly, always smiling," said Robbins, who later became basketball coach at Virginia Union University.
"Bo really took his job as the TJ girls' coach seriously," said Robbins. "He'd come to our (VUU) practices, always looking to learn."
Mr. Hobbs was on Thomas Jefferson High's Hall of Fame Committee and served as public address announcer the past three seasons for Vikings' boys' and girls' basketball.
"We're devastated," said Dr. Bill Holt, the school's activities director. "He was always so upbeat and I know all the girls he coached just loved him."
As coach, he stressed the motto, "We Are One!" 
An all-round athlete, Mr. Hobbs played for years on the state championship flag football team called the Nighthawks. The team featured many former Thomas Jefferson High athletes, including quarterback Ricky Johnson.
Mr. Hobbs also served as a football official for the CIAA and the Virginia High School League.
He was honored with the Central Virginia Football Association's Stretch Gardner Award for outstanding service.
He also was a longtime volunteer at the Boys & Girls Clubs of Metro Richmond.
"Bo did so much for others. He was so strong, reaching out," said his niece, Jerlicia Hobbs.
"To best remember him, we ask others to 'Be a Bo' — to do for others what Bo did."   
Mr. Hobbs was a member of Ebenezer Baptist Church, where he sang in the Men's Chorus.
A celebration of his life will be held 11 a.m. Saturday, Sept. 24, at Saint Paul's Baptist Church, 4247 Creighton Road.
In addition to his niece, survivors include his brother, Kevin Hobbs, and sister, Denise Hobbs Howard.