Washington Wizards to practice in Richmond
9/24/2016, 2:36 p.m.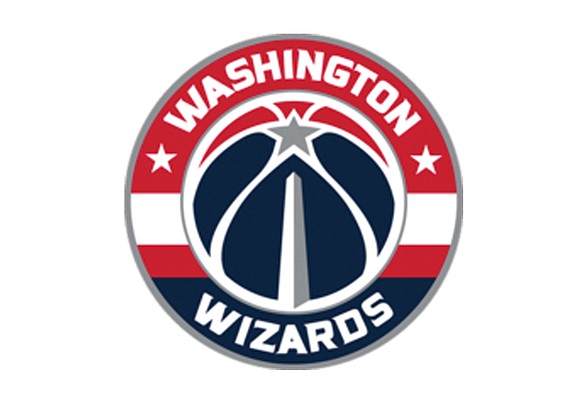 The Washington Wizards, a pro basketball franchise with old ties to Richmond, are coming to Virginia Commonwealth University's Siegel Center.
The NBA Eastern Conference affiliate will conduct preseason practices at VCU's Broad Street facility Sept. 27 trough Oct. 1.
Only the Friday, Sept. 30, evening session will be open to the public.
Washington previously held preseason training at VCU from 2003 to 2009. More recently, the team conducted drills at George Mason University, the Verizon Center in Washington and Towson University.

The Wizards are paying VCU $9,000 plus expenses to rent the Siegel Center, home of the Atlantic 10 Conference Rams.
Washington was 41-41 last season and missed the playoffs. Since then, the team has fired Coach Randy Wittman and hired Scott Brooks.
The Wizards open their preseason exhibition games Oct. 4 at the Verizon Center against the Miami Heat.
Washington and Richmond have long been linked by standout player Bobby Dandridge out of Maggie L. Walker High School.
Dandridge, who starred collegiately at Norfolk State University, helped Washington to its only NBA title in 1978, when the team was called the Washington Bullets. Dandridge averaged 19 points and six rebounds that season, working the front court with Elvin Hayes and Wes Unseld. 
Four former Virginia Union University standouts played for Washington.
Terry Davis played with Washington from 1997 to 1999. He has the distinction of scoring the first basket at the MCI Center, now the Verizon Center.
Another VUU standout, Ben Wallace, began his NBA career in Washington in 1996. A.J. English suited up for Washington from 1990 to 1992, and Charles Oakley was with the D.C. franchise in 2002 and 2003.
Before moving to Washington, the franchise was in Baltimore and known as the Baltimore Bullets. Mike Davis, VUU's all-time scorer, was the Bullets' first round draft choice in 1969. Davis played with the Bullets during the 1969-70 season and again in 1972. Former VCU great Richard "Dickie Red" Jones was drafted by Washington in 1975 but did not make the team.
The team left Baltimore and moved to the Capital Center in Landover, Md., in 1973 and was known as the Capital Bullets. The team became the Washington Bullets in 1974 and has been called the Washington Wizards since 1997. 
The Wizards aren't the first pro team to hold preseason workouts at VCU.
In 1971, the ABA Virginia Squires held practices at VCU's Franklin Street Gym.