Nikki Giovanni to speak at VUU
4/18/2017, 7:38 a.m.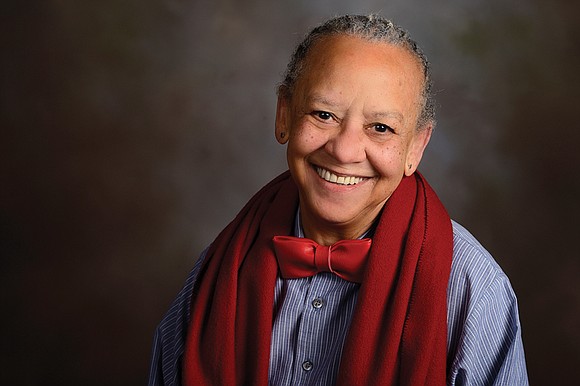 Poet Nikki Giovanni, winner of seven NAACP Image Awards, a National Book Award finalist and Grammy Award nominee, will be the keynote speaker for the Virginia Union University Undergraduate Conference on Research in the Humanities and Beyond, at noon Friday, April 28, in the Claude G. Perkins Living and Learning Center on the VUU campus.
She will speak during a luncheon on the conference theme: "Igniting Action Plans for #BlackLivesMatter and the New Jim Crow During the New Civil Rights Movement." Following the talk, a book signing by Ms. Giovanni will be held.
Tickets are $50; registration is required.
In its second year, the daylong conference will showcase more than 100 undergraduate student and faculty presentations from 9 a.m. to noon and from 2 to 5 p.m. Presentations cover the spectrum of pedagogy and research topics and include individual projects as well as collaborative projects between students and faculty.
Some of the projects may be selected for publication.
An awards ceremony will take place at 5 p.m.
The conference is designed to highlight, enlighten and cultivate students' critical thinking, reading, writing, research and oral communication skills.
For more information and tickets, contact Dr. Monique Akassi, chair of the VUU Department of Languages and Literature, at mlakassi@vuu.edu or (804) 257-5600.