Personality: Sandee Smith
Spotlight on chair of 9th Annual Unity Ride for Sickle Cell
4/21/2017, 6:19 a.m.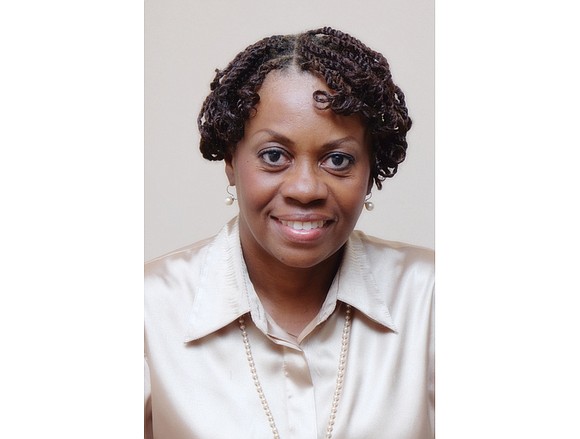 At the same time, she read about a Personality featured in the Richmond Free Press, George Carter, who was profiled as the treasurer of the Sickle Cell Association of Richmond-OSCAR. She connected with him and he agreed to partner with her initial event in sharing awareness about the disease and in dispersing funds to researchers.
In talking with people, Ms. Smith says she realized that knowledge and awareness of sickle cell disease is quite spotty. So a priority in creating the ride is to increase knowledge and awareness.
The May 6 ride will end with a brief program about the latest research progress on sickle cell and first-person accounts of living with the disease.
Her dream for the Unity Ride for Sickle Cell is to "make this such a big deal that this type of ride will not be needed.
"Sitting in my den, I had the vision for this," Ms. Smith says. "And Sylvia and the Ladies of Elegance Inc., Ms. Lawrence and the Sickle Cell Association Bike Committee have been by my side all the way." Meet this week's Personality and activist for a cure, Sandee Smith:
Occupation: Program coordinator for BLISS, Building Lives to Independence & Self Sufficiency, for the City of Richmond's Office of Community Wealth Building.
Date and place of birth: Dec. 6 in Richmond.
Current residence: South Richmond.
Education: Bachelor's in business administration, Mary Baldwin College, and master's in public administration, Central Michigan University.
Family: Single, with two dogs, Emory and Jack.
No. 1 volunteer position: Committee chair, Unity Ride for Sickle Cell.
Why Unity Ride for Sickle Cell is important: This disease can kill. The public needs to be educated about this disease and how it impacts those who struggle with this disease every day — mostly African-Americans.
Goal: To bring awareness about the disease to the community and to get more adults tested or to get them help they need. In Richmond, 26,000 people have the sickle cell trait and 900 have the disease. We also want to get lawmakers to make sickle cell a priority, with more funding for research. We want to get OB-GYN doctors to test their patients early on or ask the question, "Do you have sickle cell?" We want sickle cell disease to be added to the immunization shot records chart so that schools know. And we want sickle cell to be treated as a health alert like other diseases.
Number of sickle cell chapters in Virginia: Nine — Richmond, Norfolk, Hampton, Danville, Lynchburg, Fredericksburg, South Boston, Rocky Mount and Northern Virginia.
Hope for a cure or better treatment: With the advancements made in sickle cell research, we know there's a cure on the horizon.
I volunteer because: It's my calling to help people. My name, Sandra, means "helper of mankind."
How public sees motorcyclists: I think they are more accepting now than in the past. Bikers do a lot of good in the communities. We just happen to be on two wheels.
How I became interested in motorcycles: My dad and mom were bikers. My mom started her own bike club back in the day — All of Us Motorcycle Club.
Favorite motorcycle and reason: 2001 Honda Shadow ACE Deluxe. Sterling is his name. It's my first motorcycle.
Definition of a leader: One who inspires confidence in other people and moves them to action.
My outlook for the day: To have a safe ride, great weather and raise awareness of sickle cell.
What makes me tick: When I can help someone see their potential.
Nobody knows I: Love working in my yard. I don't have as much time anymore.
Best late-night snack: Popcorn.
Perfect evening: Sitting still for more than an hour, allowing my mind to rest.
Person who influenced me the most: My mom, Shirley "Sugar" Smith, and my granny, Naomi Macklin.
Kindergarten taught me: To be respectful to others.
Book that influenced me the most: "I Know Why the Caged Bird Sings" by Maya Angelou.
What I'm reading now: "$2.00 A Day, Living on Almost Nothing in America" by Kathryn J. Edin and H. Luke Shaefer.
My next goal: Planning next year's ride. It will mark 10 years that we have been doing this. It will be epic!