Sickle Cell Community Awareness Day May 19
5/15/2018, 8:31 a.m.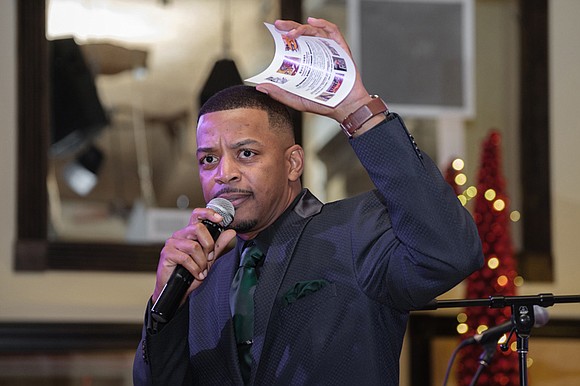 The VCU Health Sickle Cell Disease Program is partnering with the Richmond Fire Department and Fire Station 14 to host a Sickle Cell Community Awareness Day 11 a.m. to 4 p.m. Saturday, May 19, at Pollard Park in North Side.
Comedian Micah "Bam Bamm" White will emcee the event that will feature food and beverages, a fire truck display and children's bounce house, games and giveaways and a petting zoo. Entertainment will be provided by RVA Has Talent, a local entertainment agency.
Pollard Park is located at Brookland Park Boulevard and Chamberlayne Avenue near the fire station.
Sickle cell disease, an inherited blood disorder that can cause stroke, pain, infections and other symptoms, has a deep foothold in the African-American community.
"There is a public perception — which is wrong — that we have conquered sickle cell disease and it is on the decrease," said Dr. Wally R. Smith, the Florence Neal Cooper-Smith Professor and vice chair for research at the VCU Division of General Internal Medicine. "In fact, sickle cell is on the increase."
Researchers estimate that 60 percent to 80 percent of the patients with sickle cell disease are African-American. One in 12 African-Americans carries the sickle cell trait. Because of the health problems the disease causes, the life expectancy of those with the disease is 42 to 48 years.
"There are treatments for sickle cell, but the only cure is a bone marrow transplant," Dr. Smith said. "That treatment is very difficult to arrange and is not widely available."
"We, at MCV, feel that a new round of sickle cell awareness is important," Dr. Smith said.

VCU is a primary health care provider and public educator for more than 900 children and adults with sickle cell in Central Virginia. Collaborating with the fire department is an effort to increase the community's awareness of the research on new drugs for sickle cell, bone marrow transplants and services provided to patients.
Info: www.virginiasicklecell.org or email stoneam5@vcu.edu.