Serena's pregnant!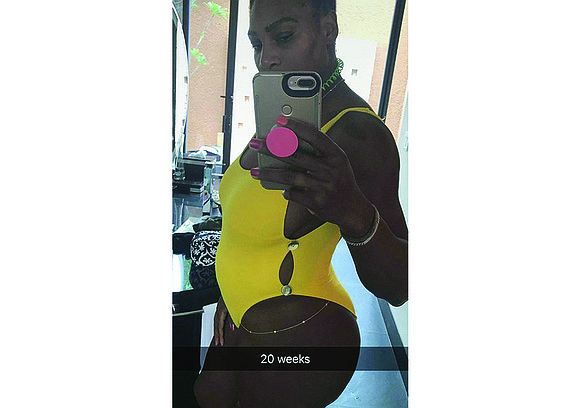 On Monday, Serena thanked the ITF and said the investigation would have her full support.
"It disappoints me to know we live in a society where people like Ilie Nastase can make such racist comments towards myself and unborn child, and sexist comments against my peers," Serena wrote on social media.
"I am not afraid unlike you. You see, I am no coward. Does my sassiness upset you? Why are you beset with gloom? You may shoot me with your words ... you may try to kill me with your hatefulness, but still like air I will rise."
For Serena, who commands nearly $29 million in salary and sponsorship earnings, becoming pregnant makes her all the more attractive to corporate sponsors, allowing her to extend her reach into maternity wear and motherhood products, industry executives said.
"You take an iconic name who's now a brand and you add pregnancy to it, you get a happy story," said Gary Fechter, an attorney at McCarter & English who has represented companies in sponsorship deals. "This just makes her even more valuable."
Serena is the oldest woman to win a Grand Slam singles title and still dominates the tour at an age when most players have retired. She has played professionally for two decades, first gaining the No. 1 ranking in 2002. She has held that spot for more than six years.
Her sister, Venus Williams, 36, has won seven Grand Slam singles titles.