Schools petition drive shifts to voter turnout
8/18/2017, 2:21 a.m.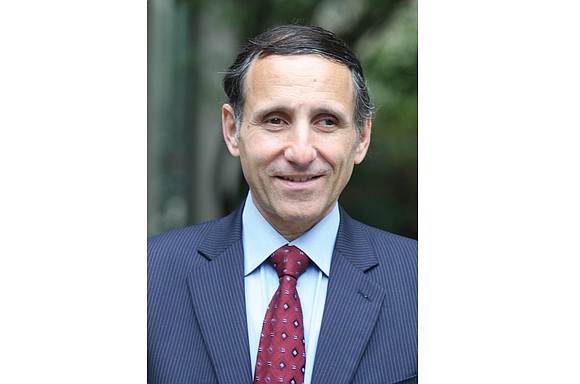 By Jeremy M. Lazarus
Political strategist Paul Goldman is shifting gears.
Now that his petition drive has been successful to get the issue of modernizing the city's aging schools on the Nov. 7 ballot, he is working to get voters to the polls to approve the City Charter change.
The Richmond Circuit Court issued an order Tuesday that ensures a spot on the ballot for the proposed change that seeks to force Mayor Levar M. Stoney to either to come up with a plan to fully fund construction or renovation of the city's inventory of mostly outdated school buildings or tell Richmond City Council it cannot be done.
The court issued the order after receiving notice from the city Voter Registrar's Office that the Put Schools First initiative had succeeded in gathering the required 10,397 signatures of registered voters.
It's another success for Mr. Goldman, who in 2003 also led the drive to secure an elected mayor for the city.
In this push, he partnered with the Richmond Crusade for Voters and the Sierra Club's Falls of the James Chapter and other volunteers and paid signature gatherers.
"Many people thought we were on a fool's effort," Mr. Goldman said, "but we have succeeded."
The campaign generated an estimated 16,000 signatures on petitions.
Mayor Stoney has yet to endorse the campaign, and previously said he prefers to work within the loose framework of an education compact he has created with City Council and the Richmond School Board. The compact calls for quarterly meetings with the elected bodies and the mayor to discuss education issues.
Last year, City Council was told that the city has largely used up its borrowing capacity until at least 2021, leaving dim prospects for taking on significant new school construction. The School Board's previous studies have indicated that $500 million to $700 million would be needed to replace at least 36 worn out public school buildings.
Mr. Goldman said he believes the charter change will receive overwhelming support in November as more people become aware of it.
He said the record number of signatures gathered on petitions shows that Richmond citizens already are saying, "Enough is enough. We want our schools fixed."
"Once the rest of the public becomes aware, they will become disciples of getting rid of the real monuments to segregation. That's not the Confederate statues, but the decaying schools our students must attend that are damaging their education and creating health problems," he said.
He said the vote could have ripple effects felt in Washington. It could help send a message that Congress needs to do more to help states and localities address the backlog of aging school buildings, he noted.