Former Trump official pleads guilty in special prosecutor's probe
Reuters | 12/8/2017, 5:41 a.m.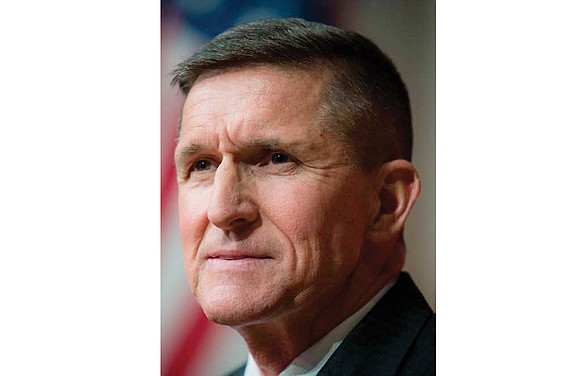 Deutsche Bank has lent the Trump Organization hundreds of millions of dollars for real estate ventures and is one of the few major lenders that has given large amounts of credit to President Trump in the past decade. A string of bankruptcies at his hotel and casino businesses during the 1990s made most of Wall Street wary of extending him credit.
A U.S. official with knowledge of Mr. Mueller's probe said one reason for the subpoenas was to find out whether Deutsche Bank may have sold some of President Trump's mortgage or other loans to Russian state development bank VEB or other Russian banks that now are under U.S. and European Union sanctions.
Prosecutors said Mr. Flynn and Mr. Kislyak last December discussed economic sanctions that President Obama's administration had just imposed on Moscow for allegedly interfering in the election.
Mr. Flynn asked Mr. Kislyak to refrain from escalating a diplomatic dispute with Washington over the sanctions, and later falsely told FBI officials that he did not make that request, court documents showed.
Prosecutors said Mr. Flynn earlier had consulted with a senior member of President Trump's transition team about what to communicate to the Russian ambassador.
"Flynn called the Russian ambassador and requested that Russia not escalate the situation and only respond to the U.S. sanctions in a reciprocal manner," the prosecutors said in court documents, adding that Mr. Flynn then called the Trump official again to recount the conversation with Mr. Kislyak.
They did not name the senior official in the Trump team, but media reports identified former adviser K.T. McFarland as the person. Reuters was unable to verify the reports.