Gay wedding cake meets faith at U.S. Supreme Court
12/8/2017, 6:56 a.m.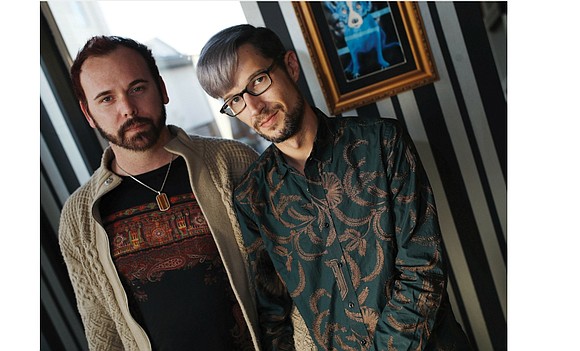 Religion News Service
WASHINGTON
What if an atheist baker refused to bake a cake for a First Communion?
What if a college with a religious affiliation didn't want to rent out its chapel to a gay couple?
What if a makeup artist didn't want to ready a gay couple for their wedding?
At the U.S. Supreme Court on Tuesday, the justices lobbed hypothetical after hypothetical at the lawyers representing each side of Masterpiece Cakeshop Ltd. v. Colorado Civil Rights Commission, a free speech and religious rights case — and one of the most publicized legal cases of the year.
No one on either side of the dispute doubts that Colorado baker Jack Phillips' Christian convictions drove his 2012 decision to refuse to custom-bake a wedding cake for Charlie Craig and David Mullins.
Mr. Phillips will sell gay people cupcakes, brownies and birthday cakes, but because he believes gay marriage is a sin, he won't bake a cake for their weddings.
The Colorado Civil Rights Commission called that stance discrimination, and the Colorado Court of Appeals agreed.
Mr. Phillips is hoping the U.S. Supreme Court will give a different answer when their ruling is expected in early summer.
"It's hard to believe," Mr. Phillips said, tearing up Tuesday outside the court after his case had been heard, that the government wants him to choose between his business "and violating my relationship with God."
Inside the court, lawyers representing the couple said the state of Colorado merely insisted that the baker abide by its Anti-Discrimination Act, which requires businesses to treat all customers equally, regardless of race, gender, disability and sexual orientation, among other categories.
Mr. Phillips is free to express his opinions regarding gay marriage, but businesses can't allow those opinions to justify discrimination against gay people, in the same way they can't allow them to justify discrimination against black people, said David D. Cole, the national legal director of the American Civil Liberties Union, who argued on behalf of Mr. Craig and Mr. Mullins.
"To do that would be to constitutionally relegate gay and lesbian people to second class status, even when a state has chosen, as Colorado has done here, to extend them equal treatment," Mr. Cole told the court.
Mr. Phillips' attorney appealed to the justices to protect his free speech rights.
"He should receive protection here as well," said Kristen K. Waggoner, senior vice president of the legal division of the Alliance Defending Freedom. "This law protects the lesbian graphic designer who doesn't want to design for the Westboro Baptist Church, as much as it protects Mr. Phillips."
As in other recent cases with heavy religious overtones — the Hobby Lobby decision on contraceptives and insurance coverage in 2014, and the case that legalized gay marriage a year later — the court divided along its usual lines, with Justice Anthony Kennedy playing his customary role as the up-for-grabs justice whose vote could likely decide the case.
And, as usual, Justice Kennedy offered each side reason for hope. He fretted about Mr. Phillips' behavior toward gay people, but he also sensed among Colorado officials a "hostility to religion."