CHIP remains on danger list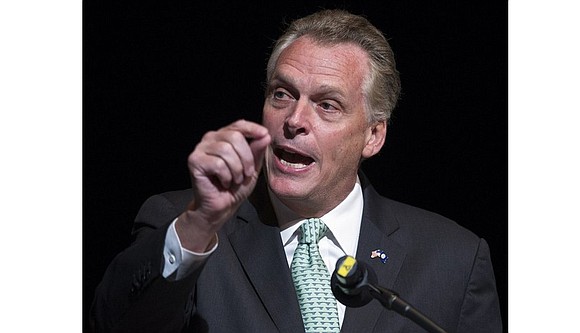 A state agency began sending out notices this week to thousands of families about the impending loss of health insurance for their children.
The Virginia Department of Medical Assistance Services began issuing the notices Tuesday amid waning hopes that the Republican-controlled Congress will extend funding beyond the end of December for the Children's Health Insurance Program, or CHIP, before leaving Washington for the holiday recess.
So far, Congress has been in a rush to slash $1.5 trillion in taxes for big businesses and high-income families, but has yet to find the $8 billion a year needed to keep CHIP alive in 2018 and beyond.
CHIP is known in Virginia as FAMIS, or Family Access to Medical Insurance Security.
More than 8 million children nationwide would be affected if Congress fails to renew funding for the 20-year-old program.
In Virginia, FAMIS provides health coverage to 68,495 children and 1,114 pregnant women, according to Gov. Terry McAuliffe. The state program is expected to run out of funds Jan. 31.
"It is truly shameful that gridlock and dysfunction in Congress have left nearly 70,000 Virginians who depend on the FAMIS program hanging in limbo," Gov. McAuliffe stated in announcing the release of the cutoff letters.
"After delaying these notifications to give Congress as much time to act as possible, Virginia has a responsibility to these families to inform them of the possibility that their coverage could lapse so they can explore alternatives," he stated.
The congressional inaction also threatens the future of community health centers that provide low-cost services to the uninsured and underinsured. Their funding expired Sept. 30 along with the money for the CHIP program.
Virginia has 29 community health operations, including the Daily Planet's Health Services, and the Capital Area Health Network in the Richmond area. CAHN operates six clinics in the area.

Renewal legislation for CHIP and the health clinics was approved in the U.S. House of Representatives in early November, but the Senate has refused to approve the funding mechanism, leaving money for the programs in limbo.
Congress voted to extend CHIP funding through the end of December in a stopgap measure passed last week to prevent a partial shutdown of the federal government.
That measure expires Friday, Dec. 22, and a new funding bill would be needed by then to keep the national government in full operation. Whether another such bill would include funding for CHIP and other programs has not been determined in the ongoing negotiations.