Love stories
2/10/2017, 10:08 p.m.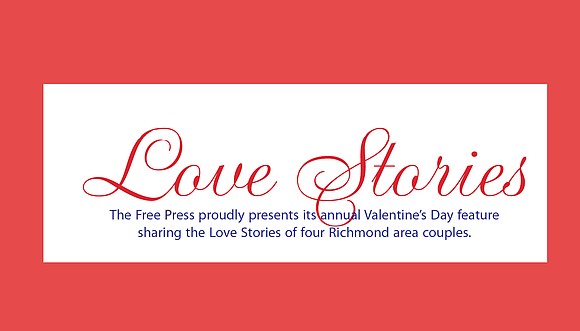 "What is that sound?" she asked the group.
He was the one who answered.
"Oh, those are lightning frogs. Those lights are their eyes. They light up when they croak."
She was amazed. She'd never heard of these lightning frogs.
The rest of the group laughed, and she knew she'd been had.
There are lots of people who say they were there when we fell in love, but that isn't true. It wasn't love at first sight. It was friendship at first sight — deep, meaningful friendship. Friendship led the way and love took over.
We can't point to the moment, but we learned something about falling in love. We fell in love with each other.
She moved to Richmond and fell in love with the city that he had long loved. She fell in love with his vision of justice. He fell in love with her vision of public education.
We have fallen in love with each other many times in the last 28 years. It turns out that is how marriage works.

There have been many summers of lightning frogs.
And it turns out she was right when she pressed that crumpled church bulletin into his hands on that summer day so long ago.
"Blue, blue, stuck with you."
The Rev. Ben Campbell is founder and former pastoral director of Richmond Hill. Annie Campbell is a third-grade teacher at Fox Elementary School in Richmond.
Hamilton and Taekia Glass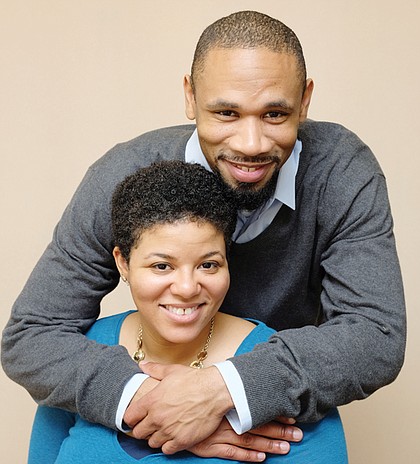 I found love on the 12th floor of a high-rise office building in Jersey City, N.J. 
The first time I saw him, I entered through the back door of the office with my prospective employer. I noticed first that he was a black male in an architecture firm, which was rare.
The second thing I noticed was how nicely dressed he was — perfectly matched shirt and tie with nice pants and shoes.
The boss gave a quick introduction, and then it was off to complete my interview. I remember thinking that this man, who I'd seen only for a split second, could find a way to being much more in my life.
Lucky me, I was offered the job and happily accepted.
Almost immediately, we found ourselves spending time together, whether working on a project, eating lunch or riding the train to and from work. The train rides were my favorite — we'd talk and listen to music. We'd educate and debate each other on our respective music heroes. I was a die-hard Immortal Technique/Talib Kweli fan; he was a Madlib/J Dilla fan.
In the end, we found love in the lyrics of Amel Larrieux.
That's how it all began — a job, a train and music — but certainly not where it ends. We're 10 years into our love story that we now share with our two beautiful daughters in Richmond.
We've grown from co-workers to friends, to husband and wife, to mother and father, and what I can only hope next will be grandma and grandpa.
I hope that our journey to this point is a glimpse as to how we'll continue to grow in the future.