Love Stories
2/15/2019, 6 a.m.

Breaking the rules and finding love
Our love story begins at a Dinner Club event in September 2008.
The Dinner Club started as a group of people who enjoy dining that evolved to friendship and now family.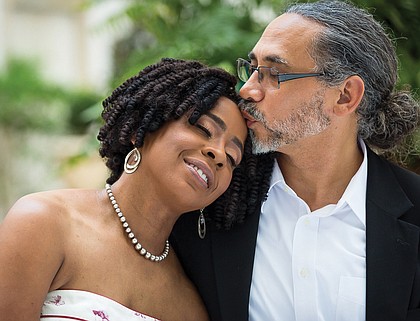 After many months of group dining with the club, Martin invited me to a not-so-great sci-fi movie. After the movie, we went to Starbucks and Martin inquired, "What are you seeking in a relationship?"
I responded, "I'm looking for a husband, not a boyfriend," therefore, no casual dating, but we can be friends.
No biggie. The Dinner Club rule is members cannot date. It's Dinner Club not Date Club!
We continued to hang out as friends weekly, then started speaking daily. On one of those weekly dinner hangouts, Martin implied that we were dating.

For clarification, I asked, "Are we dating?"
Martin's response: "I'm dating you. When you are dating me, let me know."
Guess what? We continued to date and break the club rule.
About a month later, we were out at dinner, and I kindly informed Martin, "You are my MAN!"
We broke the Dinner Club's No. 1 rule and began our journey to "I Do."
With time, we enjoyed speaking with each other and shared similar interests. Our love blossomed through laughs, tears, challenges and blessings. We soon discovered how we would gravitate to each other and, years later, realized we'd rather be together than with anyone else.
So, Martin surprised me exactly one year ago on Valentine's Day, with the waiter bringing an engagement ring for dessert.
This was truly a surprise because, if you know Martin, you know he is far from typical or cliché.
We tied the knot Sept. 2 in New Orleans surrounded by our dearest family and friends!
Dr. Paula Young Pérez is a pediatrician with Bon Secours St. Mary's Hospital. Martin Pérez works with a private community-based counseling company.
Chance meeting leads to love and golden anniversary
Who would have thought that a chance meeting in Kennedy Hall, a freshman dorm at Hampton Institute, now Hampton University, would produce a 50-year love story!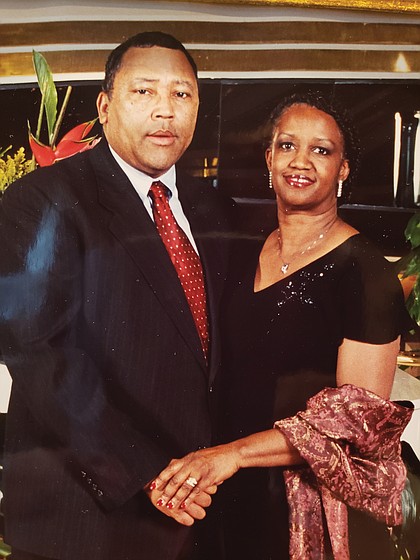 I grew up in Amityville on New York's Long Island and Willie grew up in Hampton. We were from two different worlds. His childhood friend brought him to the dorm open house to take his mind off his breakup with his high school girlfriend.
We still laugh at his first words to me: "How do I find the highway to your heart?"
That happened to be a popular song at the time. That also should have been my cue to run, but I stayed! 
Falling in love and finding a husband never even entered my mind, but Willie was persistent. He followed me to Long Island during the winter break, braving the New York snowstorms and the Long Island Railroad strike, only to be denied visitation by my overly strict parents. He and a friend slept in the bathtub of an abandoned house overnight until they could get a ride back to the city. That was love!