Love Stories
The Free Press proudly presents its annual Valentine's Day feature sharing the Love Stories of four Richmond area couples.
2/14/2020, 6 a.m. | Updated on 2/14/2020, 2:57 p.m.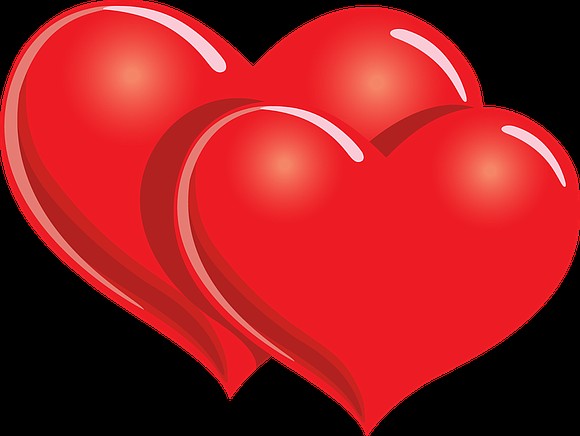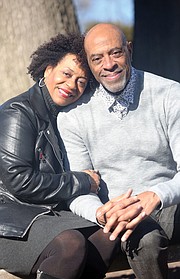 Love At Second Sight
Paula Saylor-Robinson and Danny Robinson
Married 34 Years
Neither of us attended graduate school with the intentions of finding a soulmate, but that's the thing about love — it doesn't much care about your plans.
Truth is, I don't remember the first time I was introduced to Paula. It's not that she didn't make great first impressions. Far from it. She was a beautiful coed with big, expressive eyes, a quirky little smile, an endearing laugh, a killer sense of style and, as it turns out, a good memory.
She remembers meeting me: "A tall, handsome brother with a low-top fade, trimmed mustache, sporting a pink polo with socks to match." It was the '80s, after all.
Luckily for me, the forward momentum of destiny would not be slowed, and a few weeks later we met again.
It was love at second sight.
In spite of our fireworks-free first encounter, Paula and I continued to meet. We found each other in the stacks of books in the library, in the dorm's common areas, in the doorways of classrooms, then, as witting accomplices at Clarke's Grill for fish sandwiches, the Greenbriar Mall for window shopping and the Buckhead Theater for an Alfred Hitchcock movie marathon.
It was in those days that I began to understand why, perhaps, our first encounter didn't register like the seismic waves written about in romance novels.
Our relationship, like a Hitchcock thriller, was a slow burn. We were at first classmates, then acquaintances, then friends, then close friends. We confirmed the cliché that bonds rooted in friendship are difficult to break, outlast the heart-racing rush of the superficial and outlive the haze of infatuation.
As the Atlanta spring turned into the summer of 1983, we fell in love. And like the Georgia summers, things got hot.
Less than two years later, we were married. And after more than 34 years of wedded joy, we remain the best of friends. Because that was always the plan.
Danny Robinson is chief client officer at The Martin Agency.
Paula Saylor-Robinson is director of audience development and community engagement at the Virginia Museum of Fine Arts.
Student protest leads to a lifetime of activism and love
John Taylor and Dr. Mati Moros
Married 29 Years
Matilde and John met at a student protest at the College of Wooster, a small liberal arts college in a small town in Northeast Ohio.
Matilde, also known as Mati, joined students protesting against the college's investments in companies doing business
in South Africa, which was ruled under apartheid at that time. John, who was a leader in the campus movement, was pleasantly surprised to see this new student at the protest and even defended Mati's activism when a fellow student criticized her presence there.
Naturally, John and Mati became fast friends and revamped the campus peace organization together. Outside of their activism, they shared many friends from all over the world and interests in dance, cinema and theater. After many months of enjoying a deep friendship, they began dating.