2017 Freedom Classic Festival starts next week
1/6/2017, 9:59 p.m.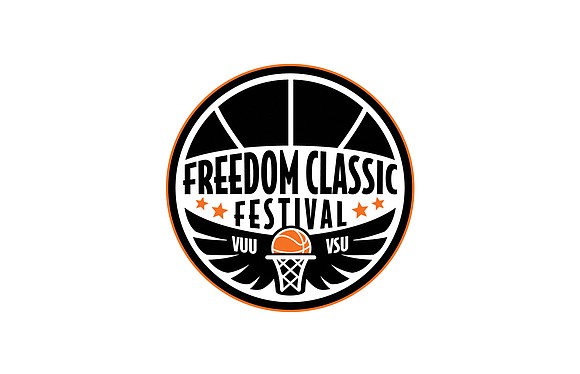 The 2017 Freedom Classic Festival, which celebrates the annual I-95 sports matchup between Virginia State and Virginia Union universities, will commemorate the life and legacy of Dr. Martin Luther King Jr. through a weekend full of family friendly activities.
The festival culminates with the hotly contested basketball game between VSU and VUU men's teams 7 p.m. Sunday, Jan. 15, at the Richmond Coliseum, 601 E. Leigh St.
From Monday, Jan. 9, through Wednesday, Jan 11, volunteers will visit Elkhardt-Thompson Middle, Huguenot High and Fisher Elementary schools for daylong mentorship in science, technology, engineering, math, entrepreneurship and design.
Professionals in the Richmond area with experience in STEM-ED who are interested in volunteering can e-mail jroberts@johnsonmarketing.com.
At 7 p.m. Friday, Jan. 13, MEGA Mentors is sponsoring an art sale and silent auction at the Hippodrome Theater, 528 N. 2nd St. Renowned sculptor Woodrow Nash will have art on display and for sale at the event, which also will feature music by CHKN GRESE.
A full afternoon of events and activities will take place beginning 4 p.m. Sunday, Jan. 15, at the Richmond Coliseum. One highlight will be the drumline competition at 5 p.m., followed by the basketball game at 7 p.m.
Tickets for the game are $20 and may be purchased by going to www.freedomclassicfestival.com, or by calling VSU at (804) 524-5030 or VUU at (804) 342-3887.