24th Annual Freedom Classic Festival this weekend
1/18/2019, 6 a.m.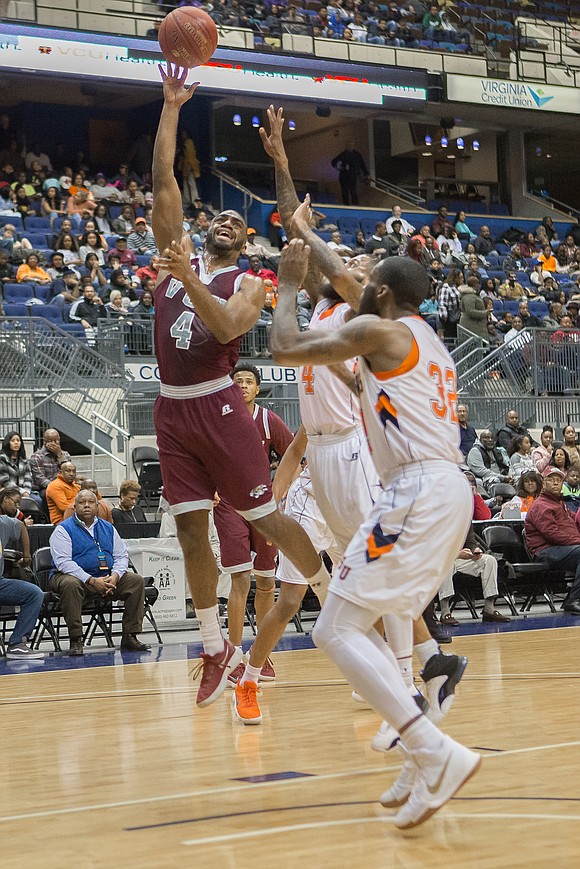 The 24th Annual Freedom Classic Festival gets underway this week with family-friendly activities celebrating the life and legacy of Dr. Martin Luther King Jr.
Many activities in the festival, sponsored by JMI, have been moved this year to the Petersburg area because of the closure of the Richmond Coliseum.
The festival culminates Saturday, Jan. 19, in a double-header game between Virginia State and Virginia Union universities' men's and women's basketball teams at the VSU Multi-Purpose Center, 20809 2nd Ave, in Petersburg.
Doors open at 4 p.m. Saturday, with special performances by the VSU Trojan Explosion Marching Band, the VSU Gospel Chorale and the VUU Choir. Tipoff is 6 p.m. for the women's game and 8 p.m. for the men's game.
Earlier in the week, professionals in the areas of science, technology, engineering, mathematics, design and entrepreneurship offered career advice to students at middle schools in Richmond through STEM-ED Connects.
A financial education workshop will be held 11:30 a.m. to 2 p.m. Friday, Jan. 18, at Pathways Works Financial Opportunity Center, 1200 W. Washington St. in Petersburg.
At 7 p.m. Friday, the festival continues with the MEGA Mentors Fine Art Benefit and Sale at the Hippodrome Theater, 528 N. 2nd St. In addition to the art sale, music, dancing and a silent auction will be featured.
For information and tickets, go to www.freedomclassicfestival.com.