Petersburg City Council chooses new leader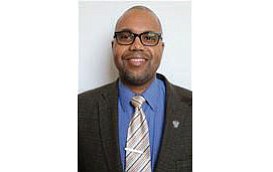 W. Howard Myers is out and Samuel Parham is in as the mayor of Petersburg.
Foiled in his effort to gain a second term, 5th Ward Councilman Myers nominated Mr. Parham to be Petersburg City Council's presiding officer at a time when the city continues to face severe financial challenges.
Mayor Parham, who represents Ward 3, promised a more transparent government.
He secured four votes on the seven-member council to win the post. In addition to his own vote, he received the votes of Mr. Myers; Darrin Hill, Ward 2; and new council member Charles Cuthbert, Ward 4.
Separately, John A. Hart Sr., Ward 7, who voted against Mr. Parham, was elected vice mayor. Mr. Parham had held that post under Mr. Myers.
The two other council members, Treska Wilson-Smith, Ward 1, and newcomer Annette Smith-Lee, Ward 6, also voted against Mr. Parham.
The election of Mr. Parham was opposed by members of a reform group called Clean Sweep Petersburg , or CSP, that is threatening to go to court later this month to seek the recall of Mayor Parham, Mr. Myers and Petersburg Treasurer Kevin Brown.
The "election of Mr. Parham shows council members do not get it. Not only are (the members) out of touch with what is going on in the city, they have elected a mayor, who like his predecessor, Mr. Myers, has actively rejected citizen involvement," Barbara Rudolph, a founder of CSP, wrote in a Facebook post.
Ms. Rudolph noted the council did nothing to oversee "the corrupt city administration until the financial crisis blew up last summer in a big way."
She also stated that Mayor Parham and Mr. Myers have sought to take credit for hiring the Robert Bobb Group, the consulting firm now helping to turn around the city. However, she stated that evidence has turned up showing that state financial experts encouraged them to bring in the Bobb Group, which is headed by a former Richmond city manager.
As the council and its new officers begin a new four-year term, there are brightening signs, including a recent $6.5 million loan secured for the city by the Bobb Group to help improve cash flow.
Other signs include work now underway to restore the tower on the historic Hustings Courthouse, which could enable the building to reopen later this year.
However, a host of challenges remain unaddressed.
For example, the Fire Department continues to use borrowed or old equipment at three stations. Three major fire trucks are out of commission because the city cannot afford repairs. In some cases, 30-year-old trucks that were supposed to be used only in a dire emergency are now being used on the front line, according to the department.
Firefighters also are forced to use faulty or outdated breathing equipment because the city has yet to cover the cost for modern replacement equipment that was repossessed for nonpayment of federal grant funds provided to Petersburg.
Other trucks and equipment in the city also have been parked because of the city's inability to make repairs. Some equipment has stayed on the road only because dedicated employees have made needed repairs.