Area events to honor Dr. Martin Luther King Jr.
1/13/2017, 7:15 p.m.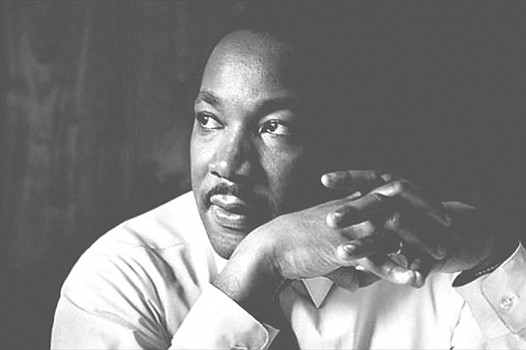 The Richmond community has more than a week's worth of activities to celebrate the legacy of Dr. Martin Luther King Jr. this year.
Beginning with the Virginia Union University Community Leaders Breakfast on Friday, Jan. 13, and film screenings to community service projects, there are many opportunities to participate in recognizing Dr. King's legacy.
This year marks the 39th year for the Community Leaders Breakfast that will be held at 7:30 a.m. at the Claude G. Perkins Living and Learning Center on the VUU campus, 1500 N. Lombardy St. Marc H. Morial, president and CEO of the National Urban League, will be the keynote speaker.
As leader of the National Urban League since 2003, the former New Orleans mayor has raised more than $280 million over five years for the organization. In 2013, he launched "Jobs Rebuild America: Educate, Employ, Empower," a $100 million, five-year 50-city public-private-nonprofit partnership to boost employment through job training, college prep, entrepreneurship support, tax credits and small business financing.
The event is sold out.
Free events in the Richmond area include:
"City Wide Mass Meeting": 10 a.m., Monday, Jan. 16, at Cedar Street Baptist Church of God, 2301 Cedar St., Richmond. Highlights include "The Journey," a theatrical production by Margarette Joyner, an instructor at Virginia Union University; message by the Rev. Kenneth E. Rioland Jr., pastor of Union Branch Baptist Church in Chesterfield County; singing; and awards to Richmond Public Schools students. Sponsored by Living the Dream Inc.
"A Day On, Not a Day Off" Neighbor-to-Neighbor event: Noon Monday, Jan. 16, members of Richmond City Council and volunteers will participate in community service projects organized by the city's Neighbor-to-Neighbor program. Service projects include tree planting at George Wythe High School, street cleanup at Rady Street and Meadowbridge Road in Highland Park, community garden work and cleanup at Powhatan Hill Park, cleanup at Gillies Creek Park in Fulton and volunteering Brookdale Imperial Plaza on North Side. Part of the National MLK Day of Service. To volunteer, www.handsonrva.org
"A Celebration of the Life and Legacy of Dr. Martin Luther King Jr.": 1 p.m., Monday, Jan. 16, Sharon Baptist Church, 22 E. Leigh St. Elijah Coles Brown will present, Dr. King's "I Have a Dream" speech. Sponsored by Living the Dream Inc.
"Breaking the Silence, Stop the Violence MLK Peace March": 2:30 p.m. Monday, Jan. 16, rally and march. Starts at the parking lot behind Nick's Market, 1513 Mechanicsville Turnpike. Sponsored by Coaches Against Violence Everywhere, or C.A.V.E.
"Virginia Commonwealth University MLK Day Celebration": 7:06 p.m. Monday, Jan. 16, a silent candlelight vigil and march commemorating the life of Dr. King. Starts at VCUArts Depot, 814 W. Broad St. The vigil kicks off six days of events on campus ending Sunday, Jan. 22, with a community dinner at the University Student Commons, 907 Floyd Ave. Details: www.MLKDay.vcu.edu.
"Honoring the Legacy, Engaging the Dream": 5:30 p.m., Monday, Jan. 16, University of Richmond, 28 Westhampton Way. Breakfast in the Heilman Dining Center kicks off a day of events that concludes with a commemoration ceremony in Camp Concert Hall featuring keynote speaker Eboo Patel, founder and president of Interfaith Youth Corps. Sponsored by the University of Richmond.
31st Annual Henrico County MLK Celebration: 11 a.m. Monday, Jan.16, at Henrico High School, 302 Azalea Ave.
"Remembering the Dream": 10 a.m. Monday, Jan. 16, at Tabernacle Baptist Church, 418 Halifax St., Petersburg. Dr. Dwight Riddick Sr., pastor of Gethsemane Baptist Church in Newport News, will speak about the legacy of Dr. King.
"Randolph-Macon College Celebrating the Life of Dr. Martin Luther King Jr.": Noon, Monday, Jan. 16, Blackwell Auditorium in the Randolph-Macon Center for the Performing Arts, 205 Henry St., Ashland. Dr. Joseph F. Johnson, acting president of Virginia Union University, will be the keynote speaker. The university's Ujima Gospel Choir will perform.
Potluck dinner and screening of the film "Selma": 6 p.m. Monday, Jan. 16, at First Baptist Church's Flamming Hall, 2709 Monument Ave. Co-sponsored by First Baptist Church and Mount Tabor Baptist Church.
"Living the Dream 2017": 7 p.m. Tuesday, Jan. 17, Ebenezer Baptist Church, 216 W. Leigh St. A panel discussion on black wealth and economics. Sponsored by the Howard University Alumni Club of Richmond and Ebenezer Baptist Church College Ministry. Info: Amie McLain Carter, (202) 423-8752 or amie.j.mclain@gmail.com.