House Democrats set to boycott Trump inauguration on Friday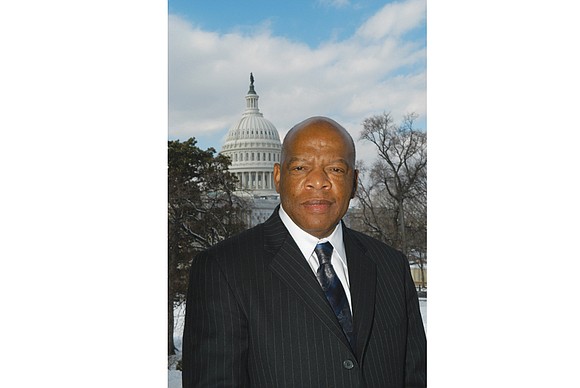 Donald Trump made his name with opulent hotels and a dramatic reality TV show. But his inauguration on Friday, Jan. 20, as the nation's 45th president is shaping up as a more understated affair, with big names in entertainment staying away.
Also staying away are more than 50 Congressional Democrats who plan to boycott in protest of the New York businessman's policies and repeated criticism of legendary civil rights activist Rep. John Lewis of Georgia. Among the three Virginia lawmakers boycotting is freshman Rep. A. Donald McEachin, who represents Richmond.
Like those who came before him, President-elect Trump will take his oath on the steps of the U.S. Capitol building and lead a parade down Pennsylvania Avenue, but there will be fewer members of Congress, official balls and less glitz and celebrity talent to welcome in the new president.
Rep. Lewis made headlines during the weekend for challenging Mr. Trump's legitimacy to be the next president and erroneously claiming that Mr. Trump's inauguration would be the first he will have missed since coming to Congress three decades ago.
In fact, Rep. Lewis skipped President George W. Bush's inauguration in 2001.
Mr. Trump struck on Tuesday morning, as is typical, on Twitter: "WRONG (or lie)!" the president-elect tweeted, citing a 2001 Washington Post report that noted Rep. Lewis had skipped the Bush inauguration.
Rep. Lewis' office on Tuesday confirmed that the congressman had missed President Bush's swearing-in.
"His absence at that time was also a form of dissent," said spokeswoman Brenda Jones. "He did not believe the outcome of that election, including the controversies around the results in Florida and the unprecedented intervention of the U.S. Supreme Court, reflected a free, fair and open democratic process."
Rep. Lewis told NBC News during the weekend that he is skipping inaugural events for Mr. Trump because he didn't view Mr. Trump as a legitimate president.
"I think the Russians participated in helping this man get elected. And they helped destroy the candidacy of Hillary Clinton," Rep. Lewis said in an interview with NBC's "Meet the Press' that aired Sunday.
His comments drew angry weekend tweets from Mr. Trump, who wrote that "rather than falsely complaining about the election results," Rep. Lewis should focus on his congressional district.
House Speaker Paul Ryan, a Republican from Wisconsin, also weighed in, telling a Milwaukee Fox television affiliate Tuesday that Mr. Trump "won this election fair and square" and that Democrats were wrong "to try and inject some kind of claim of illegitimacy on the dawn of a new presidency."
The number of Democrats boycotting the inauguration continued to increase, including many African-American, Latino and Asian members saying they won't attend. However, top Democrats, including House Minority leader Nancy Pelosi and Senate Democratic Leader Chuck Schumer of New York, will attend. None of the Senate Democrats have said they will skip the inauguration.
Trump spokesman Sean Spicer shrugged off the protest and indicated they would give away the seats.
But this year, several singers — including Elton John and Charlotte Church — declined invitations to perform at inaugural events. Mr. Trump, a New York businessman and former star of "The Apprentice" TV show, won with a platform that included promises to build a wall along the Mexican border, restrict immigration from Muslim countries and dismantle Obamacare.