Personality: LaShara Smith
Spotlight on president of Richmond Professionals Chapter of the National Society of Black Engineers
1/24/2017, 6:08 p.m.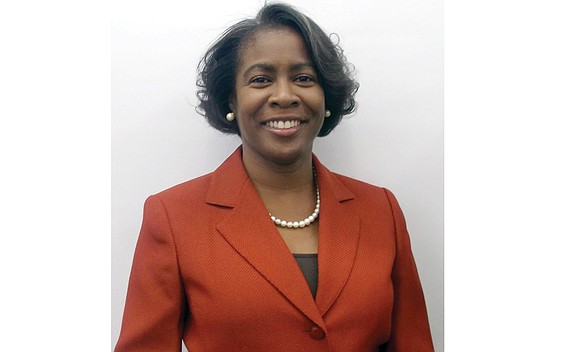 The engineering profession needs more African-Americans, including women.
That's the word from LaShara Smith, president of the Richmond Professionals Chapter of the National Society of Black Engineers.
Ms. Smith, who has degrees in chemical engineering, says minority students traditionally are not exposed to the field. Exposure, she says, is the key to recruiting students to pursue the field.
The NSBE views as part of its mission to help remedy that. To that end, the organization's Richmond Professionals Chapter is hosting an event Saturday, Jan. 21, at Virginia Union University to help acquaint students in grades eight through 12 to the possibility of engineering as a career.
"We chose VUU because it is a historically black university and to remove the barrier (for some students) of never being on a college campus," Ms. Smith explains.
Students will have the opportunity to participate in stimulating activities, visit exhibitor tables and talk with local colleges, companies and organizations that have summer programs.
"Our objective is for participants to see college students who are pursuing engineering and to see professional black engineers and technical professionals," Ms. Smith says.
"Seeing people at the college and professional level who look like them visually reinforces that this career option is tangible, and that they really can become engineers themselves."
Ms. Smith is serving her fourth term as president of the Richmond chapter. A native of Jacksonville, Fla., she decided to become an engineer in the 11th grade in high school.
"I was watching a PBS program and they showed a chemical research engineer with Bell Laboratories doing chemical vapor deposition," Ms. Smith recalls. "I thought that was cool."
Already enrolled in honors level math and science courses, she joined the local YMCA Black Achievers program designed to encourage middle and high school students to pursue specific career paths. She went on to earn her undergraduate degree in chemical engineering from the University of Florida, and then her master's in the same field at North Carolina A&T State University in North Carolina.
As an undergraduate, she had the opportunity to explore other specialty areas of engineering, such as mechanical, electrical, civil and others, but the focus on chemical engineering was most appealing to her.
She and the local NSBE chapter of 26 members want to create the same exploratory opportunities for minority students who may have an interest in the field.
This weekend's STEM-U-LINK is the main educational event for the organization, but Ms. Smith says the group hosts other programs and events throughout the year.
Meet this week's engineering Personality, LaShara Smith:
Occupation: Senior analytical research scientist with Tredegar Film Products.
Community involvement: President, Richmond Professionals Chapter of the National Society of Black Engineers.
Place of birth: Jacksonville, Fla.
Current residence: Richmond.
Alma maters: bachelor or science in chemical engineering, University of Florida; master's in chemical engineering, North Carolina A&T State University.
When NSBE was founded: 1974 by six students at Purdue University.
Mission of NSBE: To increase the number of culturally responsible black engineers who excel academically, succeed professionally and positively impact the community.