Personality: LaShara Smith
Spotlight on president of Richmond Professionals Chapter of the National Society of Black Engineers
1/24/2017, 6:08 p.m.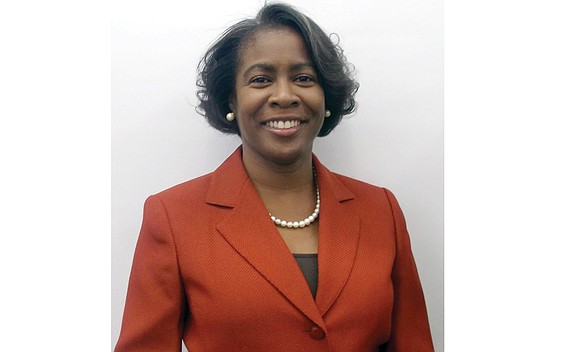 When elected and length of term: Currently I'm in my 4th term as chapter president. I was first elected in August 2013.
Number of NSBE affiliates: 278 chapters, which includes NSBE Jr. (pre-college), collegiate and professional chapters.
Number of NSBE members: 15,897 as of July 31.
Number of Richmond Chapter members: 26.
To become a member: The society is open to all STEM professionals and those who support the mission. The name can be misleading, but we have members who have math, chemistry, physics and other non-engineering backgrounds.
Dream for chapter: To be recognized in Metro Richmond as a resource and network for black engineers and STEM professionals.

Number of black engineers in nation: In 2014, African-Americans made up 13.2 percent of the population, but only held 6 percent of the architecture and engineering jobs, according to the U.S. Bureau of Labor Statistics.
Number of female engineers: According to the BLS, there are about 435,000 female engineers.
Definition of an engineer: A problem solver. We apply science and math principles to solve real-world problems.
Types of engineers: The types of engineers have grown tremendously with specialization. Our membership consists of chemists, chemical engineers, electrical, computer science and engineering, civil engineers, industrial engineers, mathematicians and physicists.
What needs to be done to introduce more youths to the field of engineering: Exposure, exposure, exposure. Provide programs that support proficiency milestones. Teach them that academics are important over sports.
What needs to be done to introduce more females to the field engineering: Exposure and consciously include them. Typically, when I mention a STEM activity to a parent, they always make reference to their son or nephew and not their daughter or niece.
Why I find it interesting: In a traditional chemical engineering role, you make stuff (food, cosmetics, pharmaceuticals, cleaning products, etc). My career path took me down the material science path being a product developer to now analytical scientist. I enjoy figuring out the unknown and the journey of getting to the answer.
Involvement of NSBE in the community: NSBE Richmond Professionals chapter members are very active. We participate as mentors, speakers for pre-college and collegiate students by doing mock interviews, hands-on activities and supporting and hosting career fairs. We also volunteer with Bright Beginnings, Angel Tree and various school events. We sponsor a FIRST Lego League, middle school robotics team in the fall and, in the spring, we offer a technical skill workshop. This year it will be soldering in addition to our robotics club.
Advice to aspiring engineering students: Trust yourself and your ability. The perceived smart kid is not always so knowledgeable.
What makes me tick: Learning new things that are for the betterment of society and being challenged. I like to conquer what appears to be difficult.
If I could have my wish, it would be: For all children to be in safe, loving and nurturing households.
Prized possession: My family.
Nobody knows I: Went to a performing arts high school.
Best late-night snack: Potato chips or ice cream.
Quality I most admire in another person: Drive and going after your dreams or goals.
Outlook at start of day: I'm thankful for life and living the day to the fullest.
Outlook at end of day: I think about what I accomplished that day and prepare for the next day and/or the rest of the week based on weekly goals.
How I unwind: Traveling, spending time near water or just spending time at home with little to no communication.
The best thing my parents ever taught me: Put God first, respect others and have integrity.
The person who influenced me the most: My mother.
My next goal: Focus on individual mentoring of high school girls.